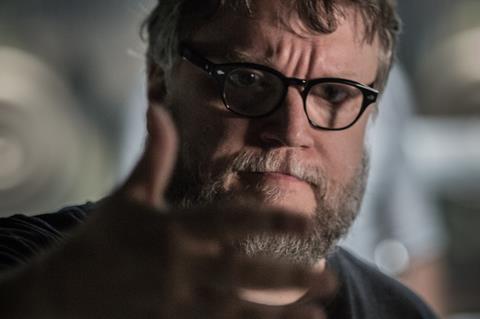 eOne, CBS Films will co-finance Scary Stories To Tell In The Dark from producer Guillermo del Toro as Sierra/Affinity prepares to introduce the project in Cannes.
André Øvredal (Trollhunter) will direct the feature film based on Alvin Schwartz's book series adapted by Daniel and Kevin Hageman and this year's Oscar-winning The Shape Of Water director del Toro.
Scary Stories To Tell In The Dark is scheduled to commence production this summer in Toronto and tells of a group of teenagers who must solve the mystery surrounding sudden and macabre deaths in their small town.
Del Toro produces alongside Sean Daniel, Elizabeth Grave, Jason F. Brown, and J. Miles Dale.
eOne will directly distribute the feature in Canada, the UK, Australia and New Zealand, Germany, Benelux, Spain, Austria and Switzerland, with Sierra/Affinity overseeing sales in remaining markets. CBS Films will distribute in the US via Lionsgate.
"Scary Stories To Tell In The Dark, led by the incomparable Guillermo del Toro, is such a chillingly fun ride that it's sure to leave audiences around the world jumping in their seats," Steve Bertram, eOne's president of film, television and digital, said.
"We're thrilled to be joining Terry Press and her team at CBS Films, Guillermo, André Øvredal, and the talented group they've assembled, and look forward to launching in Cannes through our partners at Sierra/Affinity."
"Steve said it all," CBS Films president Terry Press added, "and we are thrilled to have eOne joining the Scary Stories team."
Øvredal's credits include The Autopsy Of Jane Doe, and the upcoming title Mortal.