Annapurna International said on Thursday it had sold out all territories outside the US on the Four By Two Films comedy remake to star Sacha Baron Cohen.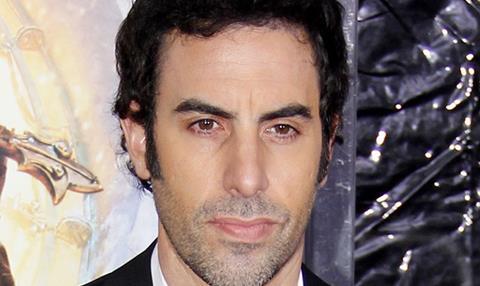 eOne has acquired the UK, Australia, Canada and Benelux, while Sun will distribute in Latin America, Constantin in Germany, and Metropolitan in France.
Eagle has acquired Klown for Italy, ProRom for Eastern Europe, Nordisk for Scandinavia, and Tri Pictures for Spain, among other territory deals.
Screen broke the story during the market that Annapurna International introduced the new project and hosted British comic Baron Cohen at a buyers' presentation. The company claimed that so far Klown is the only new title introduced at the recent AFM to completely sell out.
It is understood the English-language remake will be a semi-improvisational take on Mikkel Norgaard's record-breaking 2010 Danish comedy about a man desperate to prove his worth to his girlfriend.
Norgaard followed that up with Klown Forever in 2015, in which the characters embark on a trip to Hollywood.
Annapurna founder Megan Ellison will produce alongside Baron Cohen and Todd Schulman of Four By Two Films, and Scott Stuber of Bluegrass Films.
Stephen Feder will oversee production for Annapurna and Nicholas Hatton does the same for Four By Two Films.
Chris Corabi negotiated the initial deal on behalf of Annapurna. CAA packaged the film and represents US rights.