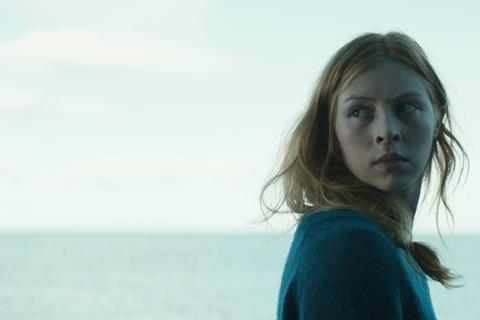 Epic Pictures Group has closed key territories on deals on the sci-fi thriller Sea Fever that premiered in Toronto and stars Hermione Corfield, Connie Nielsen, and Dougray Scott.
Director of international sales Kalani Dreimanis has licensed rights on Neasa Hardiman's debut feature debut to the UK (Signature), Australia and New Zealand (Icon), CIS (Kinologistika), Mexico, Colombia and Central America (Gussi), South Korea (Challan), Japan (Inter Film), Middle East (Eagle), and Philippines (Pioneer).
Gunpowder & Sky's sci-fi label Dust previously acquired US rights. Media Networks and The Walt Disney Company took Southeast Asia and pan-Asia pay-TV, and Entertainment In Motion acquired airlines rights.
Corfield stars as a young marine biology student on a fishing trawler who must overcome not just the dynamic of the close-knit crew but a mysterious life form from the deep. Sea Fever recently received its US premiere at Austin's Fantastic Fest, and will soon screen at the Trieste Science+Fiction Festival in Italy.
Epic Pictures' AFM slate includes SXSW premiere Extra Ordinary, and upcoming titles The Winter Lake, The Ballad Of Audrey Earnshaw, and Lucky.
Brendan McCarthy and John McDonnell produced, and Börje Hansson, Jean-Yves Roubin, Cassandre Warnauts and Eddie Dick served as co-producers. Executive producers are Epic's Patrick Ewald along with Shaked Berenson, Patrick Fischer, and Jonathan Feuer, and Lesley McKimm for Screen Ireland, and Peter Possne for Film i Väst.
Co-financiers are Screen Ireland, RTÉ Television, the Broadcasting Authority of Ireland, Film i Väst, Swedish Film Institute, Wallimage, Belgian Tax Shelter, Casa Kafka Pictures (powered by Belfius), VooTV, Creative Scotland, Creativity Capital and Epic Pictures Group. Sea Fever was developed with the support of both the Creative Europe MEDIA programme and Screen Ireland and was also a participant on the Frontieres international co-production market.