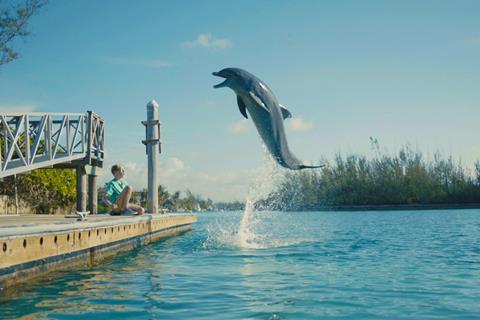 Patrick Ewald and Shaked Berenson's Epic Pictures, celebrating its tenth anniversary at AFM, has introduced international buyers here to Aristar Entertainment's family adventure Dolphin Kick.
Axle McCoy and Tyler Jade Nixon star in the Bahamas-shot tale of talented former competitive swimmer Luke Mahoney, who lost his passion for the water after his mother died of cancer.
Luke joins his father and sister on a vacation to a Bahamas resort where he meets an orphaned baby dolphin separated from its pod and must find a way to reunite the animal with its family before human trappers reach it.
Philip Marlatt directed from a screenplay by Travis McCoy and Jordan Pedreira.
"We wanted to make a movie where the audience felt like they are taking a vacation themselves" producer Derek Nixon, who is planning a slate of family films with McCoy, said. "We are so fortunate to have partnered with Epic on Dolphin Kick and hopefully on our future family films."