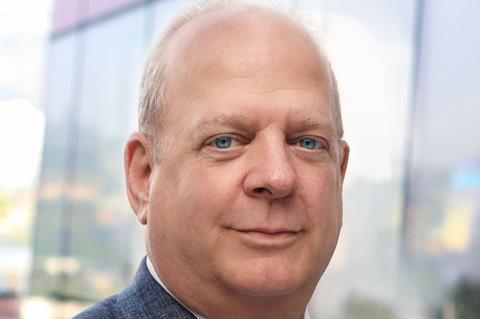 Erik Lomis, the veteran Hollywood distribution executive who oversaw distribution at MGM, has died unexpectedly. He was 64.
Lomis died in Santa Monica on Tuesday (March 22). His family had not set any funeral and/or or memorial plans at time of writing but are expected to do so in the coming days. No cause was given for the death.
Born in Philadelphia on November 21, 1958, Lomis worked as a theatre usher after school during his teenage years. The job fuelled a lifelong passion and he went on to become the head film buyer at Sameric Corp in Philadelphia, where he was also responsible for real estate development.
When he was appointed head of the national film department at United Artists Theatres, then the nation's largest theatre chain, through which he began to foster long-standing relationships with filmmakers including EON Productions' Barbara Broccoli and Michael G. Wilson, Quentin Tarantino, Paul Thomas Anderson, Sylvester Stallone, Irwin Winkler, and Ryan Coogler.
Lomis went on to serve as president of worldwide theatrical distribution, home entertainment & acquisitions at MGM, where his purview encompassed domestic theatrical distribution as well as the marketing and distribution of MGM's international titles.
He moved to The Weinstein Company as president of theatrical distribution & home entertainment from 2011-16, handling Oscar winners like The Artist, The Iron Lady, The King's Speech, Silver Linings Playbook, Django Unchained, and The Imitation Game to name a few.
His recent return to MGM as head of theatrical distribution recently saw him oversee the theatrical distribution strategy for box office hit Creed III. When the film opened on a franchise-record $58.4m over the weekend of March 3-5 (and more than $100m worldwide), Lomis was calling reporters to talk about the results.
His career included posts as president of distribution of United Artists Releasing handing theatrical distribution strategy on the recent Oscar-winning Women Talking as well as the tentpole No Time To Die. Prior to that he was president of distribution at Annapurna Pictures where he established the studio's first in-house distribution and in-theatre marketing departments, overseeing the release of Vice and If Beale Street Could Talk, as well as the domestic release of MGM's Bond franchise films and Creed II, which became the highest grossing live-action opening ever over Thanksgiving 2018.
Lomis is survived by his wife, Patricia Laucella; his children, Natalia Jovovich, Nicole Rose Lomis and Zach Lomis; his stepmother, Joanne Lomis; sister, Sandy McGuigan; and brother Charles Lomis.