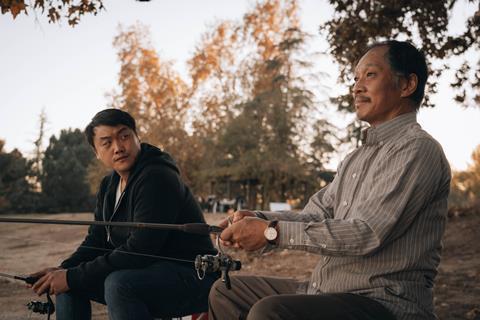 EST Studios is talking to international buyers in Cannes on drama The Harvest from Caylee So, who co-directed Cambodia's 2019 Oscar submission In The Life Of Music.
Based on a screenplay by Mulan and Gran Torino actor Doua Moua, the story revolves around a man who returns home to his ailing father against a backdrop of shifting cultural traditions in the Hmong community.
Doua Moua, Perry Yung (Warriors & The Knick), Dawn Ying Yuen and Chrisna Chhor star and John Houselog and Moua produced.

The Harvest premiered at Santa Barbara International Film Festival this year and has gone on to screen at other US festivals.
Tenten Wei and Sophie Shi of EST Studios brokered the deal with the filmmakers.
EST Studios chairman and co-CEO Jaeson Ma hailed The Harvest as a "unique and moving story augmented by these talented filmmakers' artistry and devotion to creating a platform for a very underrepresented culture".
The company's sales slate includes Jessica Q. Chen's documentary Surf Nation, Chabak, and 2023 Canneseries title Streams Flow From A River.