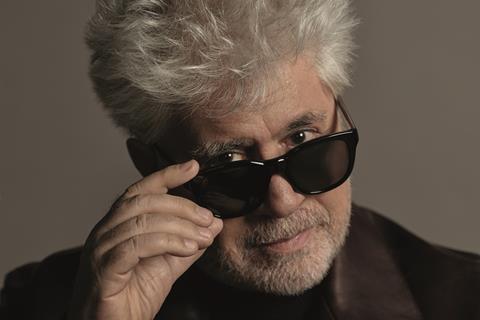 Ethan Hawke and Pedro Pascal are set to lead Pedro Almodóvar's Western short Strange Way Of Life (Extraña forma de vida).
The film, which takes its title from a song by Portuguese fado singer Amalia Rodrigues, will also feature a cast that includes Jason Fernández, José Condessa, George Steane and Manu Ríos.
It will be shot in English and produced by Madrid-based El Deseo, run by Almodóvar and his producer brother Agustín Almodóvar.
In a statement released today, signed by director Almodóvar, little is revealed about the story "to avoid giving too much away about the screenplay". However, it appears to stick with a classic plot of the genre: "A man rides across the desert to Bitter Creek. He has come to visit Sheriff Jake. Twenty-five years ago, they worked as gunmen and they seem to be glad to meet up again, but the day after things take a different turn other than celebrating an old friendship."
The Spanish filmmaker previously shot The Human Voice, starring Tilda Swinton, as a short.
Shooting will take place in the Tabernas Desert in Almeria, in the south of Spain. It previously provided the location for Spaghetti Western classics such as Sergio Leone's Dollar Trilogy: A Fistful Of Dollars, For A Few Dollars More and The Good, The Bad And The Ugly.
More unconventional for a western, El Deseo revealed that Saint Laurent by Anthony Vaccarello is going to be in charge of costume design and will coproduce the film.
It will be shot ahead of Almodóvar's next feature: an adaptation of A Manual For Cleaning Women, his first English-language feature, starring Cate Blanchett. It is an adaptation of Lucia Berlin's short stories book.