One €20,000 prize will be presented at each event, adding to seven existing awards across Europe.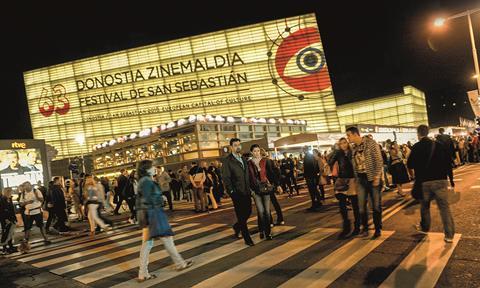 European funding agency Eurimages has added three extra development co-production awards worth €20,000 each to the San Sebastian Film Festival [pictured], Romania's Transilvania International Film Festival and Cartoon Movie in Bordeaux, France.
The awards, which go towards development expenses, will be presented to international co-productions that have a lead producer based in a Eurimages country. To be eligible, the production must have plans to involve at least one other producer from one of the organisation's 38 member states (Canada joined the fold last week).
The organisation already operates seven of these awards at the following festivals: Rotterdam, Berlin, Copenhagen (the CPH:DOX award has a €15,000 prize), Sarajevo, Rome, Amsterdam (CineKid) and Tallinn Black Nights.
At the recent Berlin Film Festival, the €20,000 Eurimages award was presented to German director Anne Zohra Berrached's The Wife Of The Pilot.
Eurimages also recently awarded €5.7m in co-production funding to projects including new films from Pawel Pawlikowski and Laszlo Nemes.
Recently, Eurimages has come in for criticism from European industry for its decision to cancel distribution support for countries that are also members of Creative Europe's MEDIA programme. Read more here.