Cash prize of $22,500 (€20,000) to be awarded in November.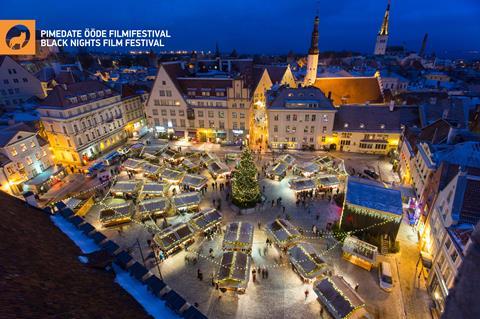 Eurimages, the European Cinema Support Fund, has created a new co-production development prize in Estonia worth $22,500 (€20,000).
It follows the success of co-pro awards at markets in Rotterdam (CineMart), Berlin (Berlinale Co-production Market), Sarajevo (CineLink), Rome (New Cinema Network), Copenhagen (CPH:FORUM) and Amsterdam (CineKid).
The new cash prize will be made at the Baltic Event Co-Production Market (Nov 16-18), part of the Black Nights Film Festival (Nov 13-29) which takes place in Tallinn.
The Baltic Event is the largest co-production platform in the region and a focal point for the North-Eastern European film industry.
A total of 12 projects from Central and Eastern Europe, Scandinavia, Russia and Ukraine, plus a project from the Netherlands (focus country for 2015), will be presented this year.
To be eligible for the Eurimages Co-Production Development Prize, projects must participate in the Official Selection of the Baltic Event Co-Production Market and be set-up from the outset as European co-productions between at least two member states of the Eurimages Fund.
Projects should be intended for theatrical release and co-operation between the partners must not be exclusively financial.
The prize will be awarded on the basis of the project's artistic quality and its prospects of effectively becoming a European co-production.
The award, which takes the form of a non-reimbursable subsidy, must be used exclusively to cover project development costs.