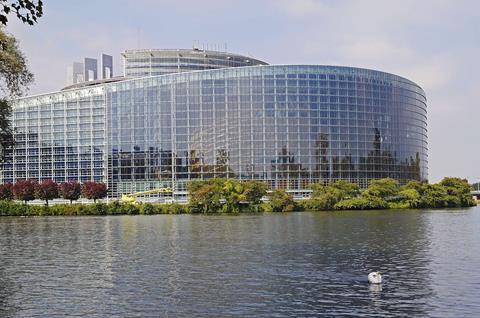 European film industry representatives have spoken of a "crisis averted for now" for the independent sector following the European Parliament's approval of the latest version of the so-called 'Cab Sat Directive' as part of the Digital Single Market last week (March 28).
After intensive lobbying from the film industry, the principle of "territoriality" has been preserved. This means film rights can continue to be exploited on a country by country basis.
The application of the country of origin principle has been limited to news, current affairs programmes and "own productions fully financed by broadcasters". (See section 10 )
Therefore the typical European film, produced by independent companies, financed by multiple partners and very rarely by one single broadcaster, can still be licensed separately to distributors on a territory by territory basis.
"The Parliament's Directive helps clear away the dark clouds that have threatened territorial licensing of independent feature films in Europe," said Simon Crowe, chairperson of Film Export UK of the revised Directive. "These invariably unique productions nurture our cultural identities and incubate the creative talents of the future so we should not be apologetic about seeking to preserve the protective environment that has grown up around their distribution."
"Damage limitation"
However industry bodies have warned this cannot be seen "in any way, shape or form a great victory", according to one. Some have pointed out the European Commission's long-term goal of abolishing territoriality still remains.
"All we have done is do damage limitation on it," one prominent lobbyist (speaking on condition of anonymity) told Screen. "We've pushed the Parliament and the Member States into demanding that the scope [of the Directive] be as narrow as possible."
"After an extremely hard-fought battle in the legislative process by Independent Film & TV Alliance (IFTA) and its colleagues in the audiovisual sectors, this Directive was successfully narrowed in scope from its original far-reaching and 'one size fits all' proposals which could have been quite disruptive and damaging to the entire independent film ecosystem," said Michael Ryan, chairperson of IFTA, of the compromise text adopted by the European Parliament. "We are grateful that Parliament's approved Directive limits the scope of application which for now protects the rights holders' authority to limit their licenses on an exclusive territorial basis."
"We are pleased that the European institutions have taken into account the specificities of the European audiovisual industry and the need to preserve territorial exclusivities and the capacity to sell and promote European works in different countries" agreed Luis Chaby Vaz, president of the EFADs (the body representing national European film agencies).
BFI CEO Amanda Nevill praised the move, adding: "Whilst we are seeing seismic change across its ecosystem, the territorial exclusivity model for financing, co-producing and distributing independent films and television dramas across Europe continues to be vitally important to producers who finance their projects by pre-selling individual territory rights. Their pipeline of production also helps to ensure that audiences across Europe have access to culturally diverse films and drama productions. The decision is a significant moment for the European industry."
What happens next
The question now is what will happen in the coming months as the 27 (or 28 depending on the UK's status) Member States push this directive into their national laws.
There are still potential pitfalls ahead. Few EU member states have working definitions of what constitute "own productions" by a broadcaster – and so there are likely to be questions about how the Directive is interpreted. It is possible there will be differences in the way national parliaments interpret the Directive and this could make the measures impossible to enforce.
Another potential hazard for the film industry is that the new rules passed last year against "unjustified geo-blocking" might be used to challenge the Directive.
"We are dealing with a full-frontal assault on principles we've held dear not for sentimental reasons but for pragmatic ones for decades," said one prominent film industry lobbyist of EC efforts to impose the Digital Single Market regardless of film industry concerns. The lobbyist talked of some European Commissioners trying to deal with film in the same way as "Volvos or washing machines".
"If the Commission thinks it can force us into a different business model by legislating on it, that would be a piece of institutional insanity," they said.
The present European Parliament dissolves on April 18 and European elections follow May 23-26. The balance of political power may be different in the new Parliament, with populist parties predicted to make significant gains. This could also have an impact on ongoing debates about territoriality and the European film industry.