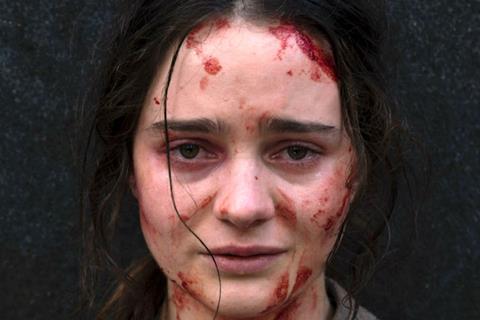 The European Women's Audiovsiual Network (EWA) has published a strongly-worded open letter to Alberto Barbera, artistic director of the Venice film festival, decrying the lack of female directors selected for the main competition this year and calling him out on his claim of "quality not gender".
It calls on Barbera to commit to 50/50 gender equity for female dirctors and to educate his programming team in how to avoid the pitfalls of unconscious bias.
The letter was co-signed by Women in Film and Television International (WIFTI), WIFT Nordic, WIFT Sweden and the Swiss Women's Audiovisual Network (Swan).
It points out that last year, as this year, only one film directed by a woman has been selected for competition by the Venice programmers. This year it is Jennifer Kent's The Nightingale; last year it was Vivian Qu's Angels Wear White.
"As if years of repeating that the best films, the best directors and the real masters were male had made no difference to the way quality was judged, and as if bias didn't play any role, there he was, denying that considerations of gender had any impact on his (and his team's) selections," the letter reads.
"We are committed to quality cinema, but those 'protectors of quality cinema' know that even when Alberto Barbera is not saying it there is no such thing as an objective 'best film'," the letter continued.
The letter references Barbera's threat to quit his post if gender quotas were imposed on him last year.
"Mr Paolo Baratta, the President of the Venice Biennale, gave us the numbers: only 21% of films submitted were by females," the letter says of 2017. "The selected ONE made up for 4% but that was all we received as a reply. We will never know how many films by women were seen by their regional selectors and how many really reached the core team of programmers led by Alberto Barbera."
"Because when Paolo Baratta or Alberto Barbera say that there are not enough women's films and that this is a reflection of the broader film industry, they are also saying that this is not Venice's problem," the letter suggests.
"Regardless of the fact that, like most European film festivals, their team is not trained in gender bias or in unconscious bias for that matter. So with a shrug of a shoulder, Venice, and all the festivals showing a lack of gender balance or regard for equality, can avoid taking a closer look at their selection processes and committees. The discussion on what is "presented" to them and on what they actively look for gets diluted. These festivals are the first window, the amplifiers, the seals of quality our film market will accept. They are Oscars magnets, the first port of call. Do they ask themselves if they are simply repeating the kind of choices that have been made in the past? Do they question if they are maybe perpetuating bias against female creators?"
The letter concludes: "So, Alberto Barbera, will you pledge 50/50 gender equity for female directors? Will you have your team trained in Unconscious Bias? Will you have them discuss the obstacles that diverse creators face and will you ask them to address these issues in their selection decisions? Those are the questions needing urgent action and some hard answers. Up until now, we have patiently waited for change. Now we must take action."
The EWA network supports greater gender equality for women audiovisual professionals in terms of access to and opportunities for employment and funding throughout Europe.