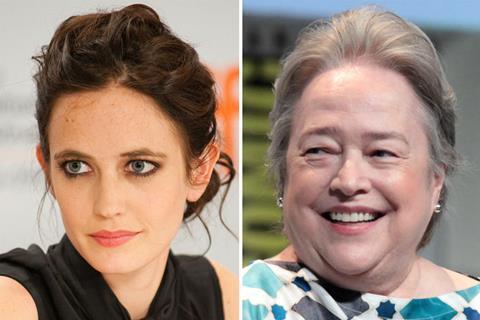 Eva Green and Kathy Bates have joined Ed Skrein in the sci-fi thriller A Patriot, which The Exchange will be selling in Cannes.
The project is in pre-production and takes place in 2050, when a low-tech Britain 'prospers' Captain Kate Jones secures the nation from a world ravaged by climate wars only to discover that everything she understands about her country is a lie"
Dan Pringle will direct from a screenplay he wrote with Toby Rushton. Adam Merrifield of White Lantern Film and John Giwa-Amu of Red & Black Films are producing, while Angus Finney serves as executive producer.
The Exchange holds worldwide sales rights and will introduce on the Croisette next month.
"We are very excited to bring this commercial sci-fi thriller to market. With great talent attached to this powerful storyline, A Patriot will surely garner global theatrical distribution," The Exchange chief Brian O'Shea said.
The Cannes line-up includes Aja Naomi King's A Girl From Mogadishu, and Sundance hits Blaze from Ethan Hawke, and Jeremiah Zagar's We The Animals.