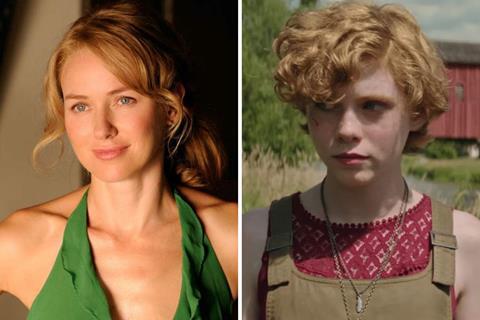 UK-based sales company HanWay Films has acquired rights to Claire McCarthy's feature Burning Season, with Naomi Watts (The Impossible) and Sophia Lillis (It) cast in lead roles in the Madagascar-set film.
Adapted for screen by Jenny Halper, the film is based on Laura Van Den Berg's short story What The World Will Look Like When All The Water Leaves Us, and tells the story of primatologist June Engle (Watts) and her teenage daughter Celia (Lillis) as they journey into a drought-stricken region of Madagascar in search of endangered species. June's obsession becomes all the more dangerous as the seasonal forest fires approach.
Watts will also executive produce the project, which will be introduced by HanWay at the Cannes Film Festival.
The film was developed by writer/producer Halper (The Kindergarten Teacher) and Kate Sharp (Madame Bovary) through Sharp's newly launched Daughter Films, with a script that appeared on the 2016 Black List and received a Sloan Grant from the Tribeca Film Institute.
HanWay is also working with Watts on psychological thriller The Wolf Hour, about counter-culture activist June Leigh as she fights her demons, when faced by an unseen tormentor.
This week Screen exclusively revealed that HanWay will handle international rights on neo-noir thriller The Burnt Orange Heresy, starring The Square's Claes Bang.