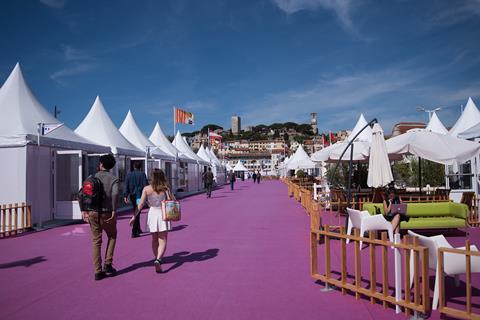 Evangeline Lilly (Avengers: Endgame, Ant-Man And The Wasp, Lost) and Ike Barinholtz (Suicide Squad, The Mindy Project), will star in David Stassen's comedy Happy Life, which Highland Film group will introduce to international buyers in Cannes.
UTA Independent Film Group represents US rights to the story about a woman who suspects her workaholic husband is having an affair with an Instagram star.
Events conspire to lead her into the arms of a younger man as she struggles to come to terms with her life decisions and be the mother she aspires to be.
Principal photography on Happy Life is scheduled to begin this summer. Stassen (The Mindy Project, The Oath, Blockers) will direct from his own screenplay, and serves as producer alongside Barinholtz, and Andrew Robinson and Aperture Media Productions.
Highland's Cannes slate includes Vaughn Stein's Inheritance starring Lily Collins and Simon Pegg; Dimitri Logothetis' Jiu Jitsu starring Nicolas Cage; Marc Meyer's thriller We Summon the Darkness with Alexandra Daddario; Trauma Center starring Bruce Willis; Michael Polish's Axis Sally starring Al Pacino; Southland starring Bella Thorne; Skylines starring Lindsey Morgan; and Ghosts Of War with Brenton Thwaites, Theo Rossi and Skylar Astin.
Aperture has provided financing, produced and/or served as executive producer on films such as Atomic Blonde, John Wick 2, and The Oath.