EXCLUSIVE: Australian cinema on demand service eyes half a billion audience.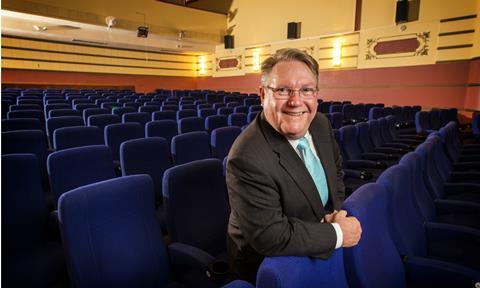 Australian cinema on demand service Demand Film is expanding to North America, following launches in the UK, New Zealand and Ireland.
The 'event cinema' service allows users to create cinema events at agreed chains and independent cinemas and co-opt low attendance events by inviting people. The company describes itself as the 'Airbnb of cinema'.
The North American launch will include the US and Canada, and it is now hoping to reach a potential audience of half a billion.
The company launched as Leap Frog Films four years ago, and created Demand Film in August 2016.
"From the get go we have imagined being in multiple markets," said David Doepel, Demand Film Managing Director. "We estimate that the theoretical limit for top-line revenue in Australia in the core business of event/crowd-sourced cinema is about $12 million AUD.
"The global business is at least ten to fifteen times that. We have modelled our growth based on actual performance in Australia and then extrapolated that to other markets taking into account population and movie ticket prices.
"This approach sees significant uplift for the company: the UK market is 2.5 times the size of Australia; Canada is 1.5 times the size and in the US, Florida alone is equivalent to one Australia. Revenue growth is exponential while expenses are incremental and linear.
"However, it's far from a cakewalk and there are considerable barriers to entry into each new market. Otherwise somebody else would have already done it. No other company in the cinema on demand space is genuinely operating in more than one market let alone half a dozen."
Films set for the North American launch include Le Ride, Baxter And Me, Defiant Lives, Hippocratic, Wilbur – The King In The Ring and Voyage Of The Southern Sun.