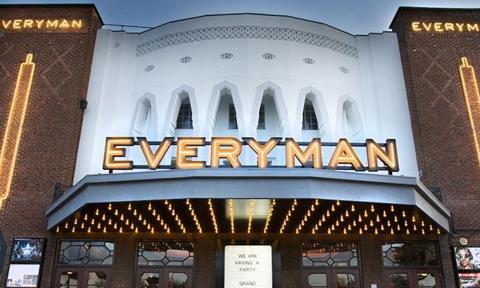 UK boutique cinema operator Everyman is committed to opening a further 14 cinemas by 2022, which will take its overall UK footprint to 40 sites.
A total of seven of those venues will open in 2019: Horsham, Newcastle, Clitheroe, Manchester, London Broadgate, Cardiff and Wokingham.
Further venues to open by 2022 will be in Lincoln, Durham, Tunbridge Wells, Edinburgh, London Borough Market, Plymouth and Northallerton.
The company opened four sites in Q4, 2018, which took its site count to 26, with 84 screens.
To bankroll the expansion, the company has secured a £30m debt facility from Barclays and Santander, replacing the pre-existing £20m facility.
Everyman CEO Crispin Lilly said the company's venues outside of London had been key to its growth: "We've demonstrated that there is an immense appetite for cinemas that serve local tastes across the country and that this demand extends well beyond the M25."
Total UK admissions are expected to have hit a 40-year high in 2018, thanks in part ot the growth of upmarket neighbourhood cinema chains such as Everyman, Picturehouse and Curzon.