Industry veteran to take executive producer and producer duties at new firm.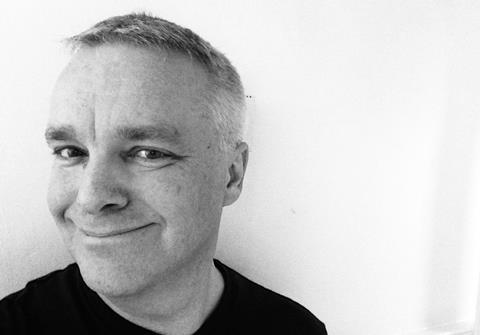 Chris Moll, who stepped down as head of film at Creative England in April, has resurfaced at burgeoning film and TV production company Catalyst Global Media.
Moll has been hired to takes on both executive producer and producer duties at the London-based firm, which launched in May.
Reporting to Catalyst co-founder and CEO Charlotte Walls, Moll will be charged with sourcing high-quality, commercially viable projects for Catalyst's development and production slate.
He will also be responsible for expanding the company's national and international partnerships with key talent, producers, agents, publishers and financiers, and identifying new opportunities for collaboration across film, television, digital and music.
Walls said: "Chris brings tremendous strength as an award-winning film producer and seasoned entertainment executive with passion and vision for current projects and the future of Catalyst."
Moll said he would help build "a slate focused on both creative and commercial success".
"I've been lucky in my career to work with many exceptional talents – established and upcoming – and it was the company's commitment to providing the best possible home for such talent that convinced me to come on board" he added. "Look out for some brilliant new work over the next couple of years."
Industry veteran
Moll has more than 20 years of experience in the industry as a senior film executive, independent producer and strategic lead on feature films, series and shorts projects.
His most recent credits include sci-fi thriller She Who Brings Gifts, set for release in 2016, and the 2015 Venice Critics Week competition entry Light Years.
Moll was head of film at Creative England for three years, designing and overseeing their development, production and film enterprise activity.
Under his tenure, the company backed films including Andrew Haigh's Berlinale winner 45 Years, action-thriller Spooks: The Greater Good, Charles Barker's sci-fi The Call Up and SXSW music documentary The Ecstasy of Wilko Johnson, directed by Julien Temple.
Moll also founded low-budget initiative iFeatures, backed by Creative England, BBC Films and the BFI, which has delivered six first features including Guy Myhill's multi-award winning The Goob, with three more films due to go into production this autumn, on which Moll will continue to provide his executive producing services.
Alongside Moll, Walls served as exectuive producer on the first three films.
Moll spent 15 years in the independent sector, firstly with Aardman for whom he produced the Oscar and BAFTA-winning Wallace and Gromit animation The Wrong Trousers, and subsequently with his own company Harvest Films, which created the BBC One Christmas TV special Hamilton Mattress.
His other notable executive producing credits include Sam Taylor-Johnson's Nowhere Boy; Terence Davies' Cannes doc Of Time and The City; BBC TV drama series Casualty 1908, and the romantic comedy Sparkle.
Catalyst growth
Catalyst has been a busy since its launch in May. The company has extended its existing partnership with Warner Music to identify and develop a slate of feature biopics and documentaries based around artists handled by the record label giant.
The multi-year, multi-picture arrangement will explore Warner Music's extensive catalogue and is expected to result in a number of new biopics and documentaries of iconic artists. Catalyst will develop and finance the projects and oversee worldwide distribution.
On the production side, Catalyst is currently producing Peter & Wendy based on the classic novel Peter Pan by J.M. Barrie, written by BAFTA-winning writer Adrian Hodges (My Week With Marilyn) and starring Stanley Tucci with Paloma Faith as Tinkerbell.
Additional projects underway at Catalyst include sci-fi thriller Genus, which is being adapted by Mike Carey (She Who Brings Gifts). Based on the novel of the same name by Jonathan Trigell (Boy A), the story is set in a bleak and dangerous future of genetic selection.
Catalyst also has a feature adaptation of the best-selling novel Pomegranate Soup by the late Iranian novelist Marsha Mehran, being adapted by Kirsten Sheridan (August Rush) who is also attached to direct.