EXCLUSIVE: The first image from the adaptation of Stephen Fry's book.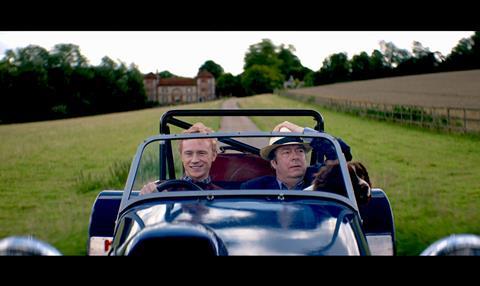 Screen has an exclusive first look at The Hippopotamus, an adaptation of Stephen Fry's novel of the same name.
John Jencks is directing the film, which has a screenplay adapted from Fry's novel by Tom Hodgson and Blanche McIntyre.
Roger Allam (V For Vendetta) leads the cast, which also includes Matthew Modine (The Dark Knight Rises), Geraldine Somerville (Harry Potter franchise), Emily Berrington (The Inbetweeners 2) and Fiona Shaw (Harry Potter franchise).
The plot follows a disgraced poet and journalist who after being fired from his job decides to spend a month at his friend's country mansion. Upon arriving, he finds out that strange phenomena have been occuring at the mansion and he opts to investigate.
Stephen Fry is not directly involved with the project, but Screen understands Fry sent a letter to the production team praising the film's script.
The film is an Electric Shadow Company production. The UK-based production and finance company, who were set up in 2008, have The Trust, starring Nicolas Cage and Elijah Wood, on their slate, and have also part-funded the forthcoming adaptation of Arthur Ransome's classic novel Swallows & Amazons.
Shooting is currently underway in London and High Wycombe. Metrodome Distribution are handling the UK theatrical release.