Lee Byoung-heon's Extreme Job has become the highest-grossing film of all time in South Korea, despite still having fewer admissions than Roaring Currents (2014), the all-time top admissions record-holder.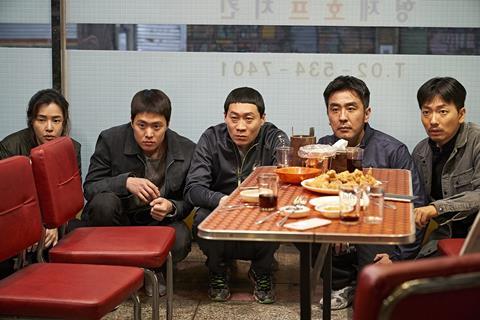 According to the Korean Film Council (KOFIC), action comedy Extreme Job had clocked up more than $120.7m (KW135.9bn) by March 1, a public holiday in South Korea, Independence Movement Day.
Historical naval battle drama Roaring Currents' gross stands at $120.5m (KW135.7bn), at today's exchange rate, with more than 17.6 million admissions.
Extreme Job's gross has now reached $122.46m (KW137.9bn), with slightly more than 16 million admissions.
The average cost for a ticket to a Korean film in 2014, when Roaring Currents was released, was KW7,619 ($6.76) whereas this year it is KW8,286 ($7.35).
Released by CJ Entertainment, Extreme Job reportedly has a production budget of $5.77m, with another $2.66m spent on marketing.
Ranked by box office gross, Korea's Top 5 are now as follows:
1. Extreme Job (CJ Entertainment) $122.46m, 16.05 million admissions
2. Roaring Currents (CJ Entertainment) $120.5m, 17.6 million admissions
3. Avatar (20th Century Fox Korea) $111m, 13.3 million admissions
4. Along With The Gods: The Two Worlds (Lotte Entertainment) $102.7m, 14.4 million admissions
5. Ode To My Father (CJ Entertainment) $98.4m, 14.26 million admissions