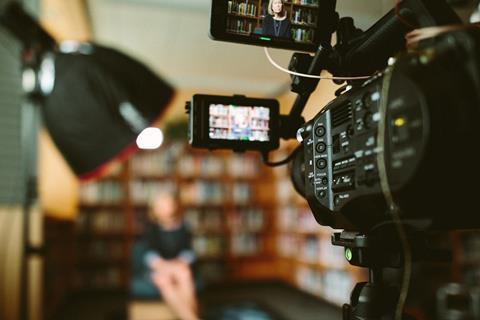 The plight of female directors in the UK TV sector has been brought into focus by a Directors UK study that reveals the number of episodes they helmed fell by almost 10% between 2013 and 2016 (reports Broadcast).
According to the trade body's Who's Calling the Shots? report, women were responsible for directing 2,962 episodes on the PSB channels in the 12 months to 2016, down from 3,241 in 2013.
Over the same period, the total number of episodes on air grew marginally to just over 12,000, leaving women responsible for directing fewer than one in four (24.3%) programmes.
The analysis of gender inequality, which involved just shy of 50,000 episodes, included an estimate that women account for around one-third of the directing workforce.
Channel 4 emerged as the biggest culprit over the four-year period, with the number of its female-directed episodes falling from 666 to 510. Women directors were responsible for fewer than one-fifth (19.8%) of C4 episodes, down by 5% from 2013.
The BBC and ITV dipped by less than 2%. Women were responsible for directing 28.5% of the BBC's episodes against ITV's 23.2%.
Channel 5 was the only PSB to increase the number of its female-directed episodes, rising from 110 to 171, but due to a leap in the total volume of programmes aired, it continued to fare poorly in the equality stakes. Women were responsible for 14.4% of episodes, down by almost 3% from 2013.
Factual programming is at the root of the problem, according to Directors UK, with the genre accounting for around half of the episodes examined.
In 2013, more than one-third (36.5%) of shows were female-driven but this had plummeted to around one-quarter (26.7%) in 2016. The situation was exacerbated by a corresponding growth in the size of the genre – from 5,356 hours to 5,897 hours.
More positively, women made gains across drama and comedy, increasing the number of episodes they directed from 332 to 383 – or 18.5% of the total. Continuing dramas including BBC1's Casualty and Doctors posted proportional increases of around 15%.
Women were also responsible for around one-quarter (24.3%) of multi-camera and entertainment episodes, up from 21.5% in 2013 and passing the 800-episode mark.
In its report, Directors UK attributed the problem to "deep-seated unconscious bias", as well as appointments made by referrals and recommendations rather than via more formal processes.
It claimed the situation is worsening due to a loss of focus brought about by the "ever-broadening diversity and inclusion conversation", which has muddied the waters for female directors.
It outlined a series of recommendations, including the introduction of a levy to force PSBs to invest 0.25% of their commissioning budget in funding industry access for under-represented groups.
Broadcasters should also expand the measurement of their diversity levels to encompass freelancers, while Ofcom must impose off-screen targets to reflect the make-up of the UK by 2020, it said.
Responding on behalf of the PSBs, the Creative Diversity Network said that all four broadcasters had signalled "fresh intent" to address the issue since the Diamond diversity reporting system launched in 2016.
It pointed to initiatives including the BBC's documentary directors' initiative and continuing drama directors' scheme; ITV's social partnership commissioning commitments; C4's 4Stories drama strand; and C5's diversity and inclusion strategy.
But these were dismissed by Directors UK as "small scale" and lacking the necessary firepower to "create systemic change".
This story first appeared on Screen's sister site Broadcast.