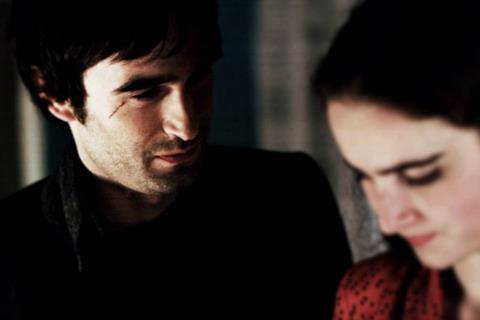 UK/Irish production company Film and Music Entertainment (F&ME)'s busy slate includes reuniting with award-winning Dede director Mariam Khatchvani on Nene.
Georgian writer/director Khatchvani also produces and co-writes the new film with producer Vladimer Katcharava, and is developing at Cannes Cinefondation after winning the Asia-Pacific Screen Awards development grant.
The plot, based on a true story, is about law enforcement agencies using force against citizens. F&ME reunites with Dede partners 20 Steps Productions (founded by Katcharava) and JaJa Film Productions.
F&ME's Irish outfit will also again pair with Netherlands-based Jaja Film Productions on Jacco Groen's Streetkids United III – The Road To Russia, about more than 200 street kids from across the world who will come together in Moscow for The Street Child World Cup.
F&ME also collaborates with Jaja on Jamillah van der Hulst's Fighting For Life, now in post and about a Dutch boxing coach working with prisoners in South Africa. Feel Sales handles international rights.
The company is also on board Ivan I Tverdovsky's Jumpman (now editing), about a young man with a rare disease who is drawn into a scam organised by Russian civil servants.
Mila Rozanova of Moscow's New People produces in partnership with F&ME (IRE), Arizona Productions and UAB Tremora, with backing from Eurimages.
F&ME (IRE) is also on a co-producer on Ivan Ostrochovsky's The Disciple, led by Punkchart Films based on a screenplay written by Rebecca Lenckiewicz (Ida) and Marek Leščák, about two boys who join a Catholic seminary in Communist Slovakia. That project, sold by Pluto, will begin shooting in March, with partners NEGATIV and Libra Film Productions.
Mike Downey and Samantha Taylor's F&ME recently confirmed that Bankside will sell its new project How To Sell A War, to be directed by Rudolph Herzog (Werner's son) and shooting in Georgia from mid-March.
Phoenix World Entertainment has boarded sales for F&ME's Elvis Walks home, now completed, and written by Jonathan Preece and directed by Fatmir Koçi.
That creative team is already working with F&ME on an adaptation of influential Welsh author Arthur Machen's fantasy masterpiece Hill of Dreams, about an aspiring writer lured into a world of fantasy and nightmare in Victorian London.
Preece, who is also the founder of The Friends of Arthur Machen, said, "As a native of Gwent I, too, have experienced the brooding countryside that Machen describes, and which plays so fundamental a part in The Hill of Dreams."
F&ME is also in the late stages of development of an adaptation of Dorothy Baker's novel Cassandra at The Wedding, adapted by playwright Chloe Moss. In earlier development is an adaptation of The Well of Loneliness by Radclyffe Hall.
Also on the development slate, with partners Marlene Film, is drama Charlatan, written by Marek Epstein.
Downey told Screen, "We are in the business of producing what I would call world cinema, and so working with our sister companies across Europe and the Caucasus, we have been able to put together a business model that maximises our international talent pool, provides a mutually beneficial two-way co-production street, and in doing so keeps costs manageable and money up on the screen."
F&ME's credits include Return to Montauk, Tom of Finland, The Parade, The President, and The Constitution.