The Harry Potter spin-off continues to dominate social media buzz, ahead of Disney animation Moana.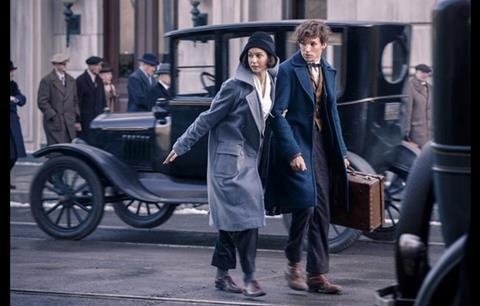 Fantastic Beasts And Where To Find Them, the latest film in the Harry Potter film franchise, continues to dominate this week's social media buzz chart, according to marketing firm Way To Blue.
The Warner Bros film, which has surged to an estimated $261m worldwide, has amassed almost 50,000 comments across social media, news, forums and blogs from November 17 to November 23.
Of those commenters, 16% expressed an intent to view.
The week's second buzziest title is Disney's latest animated offering Moana, which earned more than 4,000 comments with 616 commenters expressing an intent to view. The upcoming feature, which opened yesterday (November 23) in the US, bows in the UK on December 2.
Bad Santa 2 and A United Kingdom, which saw openings this week, joined the ranks as the next buzziest titles on social media, scoring 2,124 and 1,718 comments respectively.
For an explanation of the Way to Blue chart and its methodology, which tracks 'overall buzz' and important 'intent to view' buzz, click here.