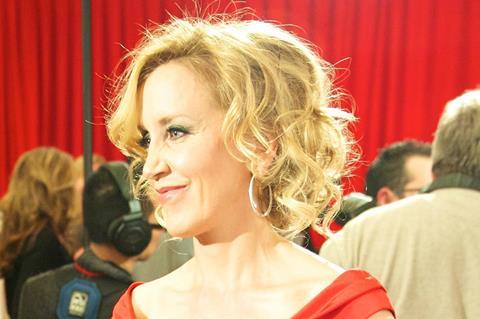 MARCH 13 UPDATE: Actress Lori Loughlin was released on $1m bail on Wednesday after she was one of dozens of people indicted in a college entrance scandal.

The star of TV series Fuller House is due back in court in Boston on March 29 when she will be expected to enter a plea. Loughlin's husband Mossimo Giannulli was set $1bm bail on Tuesday.
Documents unsealed at a Boston court on Tuesday (12) revealed a March 6 indictment in which those named allegedly paid bribes amounting to millions to secure slots for their children at ivy league colleges like Stanford, Yale, and UCLA in southern California.
Bill McGlashan, the founder and managing partner of CAA majority owner TPG Growth, has been placed on administrative leave from TPG for his alleged connection to the scandal, and has been expelled from the board of STX Entertainment.
On Tuesday, Felicity Huffman was released on $250,000 bail after a brief appearance in a Los Angeles courtroom. According to reports, Huffman, who was arrested on Tuesday morning and was also been ordered to surrender her passport, responded that she understood the charge of mail fraud but did not enter a plea.
Huffman is due in court in Boston on March 29 for a preliminary hearing following the March 6 indictment over the elite college admissions scheme.
The FBI uncovered the activities under an investigation called Operation Varsity Blues. The Bureau recorded phone calls involving those charged and according to reports spoke to one cooperating witness. It is understood the schools are not regarded as co-conspirators and a representative for the U.S. Attorney's Office in Boston said authorities would determine whether or not students would be charged.
According to reports, Huffman got involved in a scheme run by William Singer, who operated a college preparation business through his company, Edge College & Career Network. US prosecutors in the case said that, among other things, Singer arranged for people to take college entrance tests in place of the actual students who were applying for places.
Singer pleaded guilty on Tuesday for charges that include racketeering, money laundering and obstruction of justice.