Ffilm Cymru Wales, the Welsh film agency, has backed four feature projects through its development fund.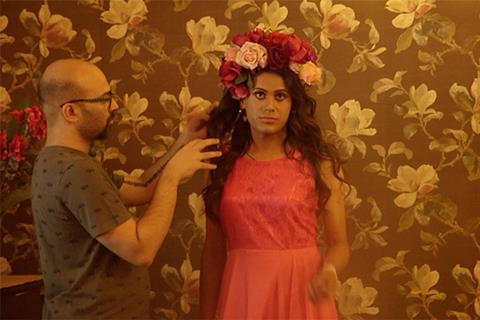 They include a second feature from Gareth Bryn – director of The Passing (2015) and TV series Hinterland – whose new project The Promise is a psychological period horror set in Wales in 1890.
Two of the five projects are in the Welsh language. Further details are below.
Ffilm Cymru Wales' head of creative business Kimberley Warner commented: "Ffilm Cymru Wales is proud to attract some of the most exciting and original filmmaking talent in Wales. We've seen a 300% increase in the amount of projects in development converting into production over the last three years, which is in no small part due to our Magnifier system of support for talent, as well as our commitment to an inclusive film culture."
Full project details:
Information provided by Ffilm Cymru Wales
HIJRA
A colourful, kaleidoscopic dive into the mysterious and brutal lives of the oldest transgender community in the world. Delhi's Hijras find themselves on the cusp of redefining their identity as new laws and a determined activist begin to make waves. Indian-Welsh director Ila Mehrotra Jenkins and producer Andrew Smith are moving into feature documentaries with this project, having worked together on many high quality and prime time investigations and documentaries for BBC4, Channel 4, ITV and Vice News.
HOW BLACK MOTHERS SAY I LOVE YOU
Based on Trey Anthony's successful stage play, this searing drama follows a black lesbian social worker, who returns to her hometown to make amends with her terminally ill mother. Welsh-Canadian filmmaker Carys Lewis is adapting the script for screen alongside Trey Anthony, while Clement Virgo (Greenleaf, The Wire) will direct. How Black Mothers Say I Love You will be Carys Lewis' debut feature, following her Ffilm Cymru Wales and BFI NETWORK supported shorts Stuffed and Afiach. Lewis is also co-founder of the SHIFFT Female Filmmakers collective, and was recently appointed the first Welsh National Opera Filmmaker in Residence.
The Promise
The director of Hinterland / Y Gwyll follows his haunting debut feature The Passing / Yr Ymadawiad with this psychological period horror. In an isolated Mid-Wales community in 1890, a young girl - Mari - is branded a whore after a liaison with a visiting schoolmaster. As the community brutally turns against Mari, she turns to the Devil to help her to wreak her revenge. Producer Ed Talfan and director Gareth Bryn are working with writers Caryl Lewis and Mark Andrew; the team recently worked together on Severn Screen's 8-part drama series Craith / Hidden. The series was co-created by Mark Andrew and Ed Talfan and will screen on the BBC later this year.
RHIANNON
Set against the wider canvas of the enforced drowning of the Tryweryn Valley in North Wales by powerful, uncaring authority, one woman struggles amid the destruction with her own very particular and personal heartbreak. A Welsh language story of loss and fragility, Rhiannon is to be written by Manon Eames, whose novel and stage play Porth y Byddar received critical acclaim, with Bethan Eames (Eldra, Cwcw) producing and Roger Williams (Bang) on board as Executive Producer.
TREMBLE
A bilingual thriller based on the true story of Henry Tremble, a Carmarthenshire butler who set out to murder his employer and family one day in 1876. For her debut feature film, Welsh writer-director Tracy Spottiswoode is also exploring opportunities to blend live theatre and film with pioneering immersive technology. Tremble will be produced by Moon Dogs' Kathy Speirs.