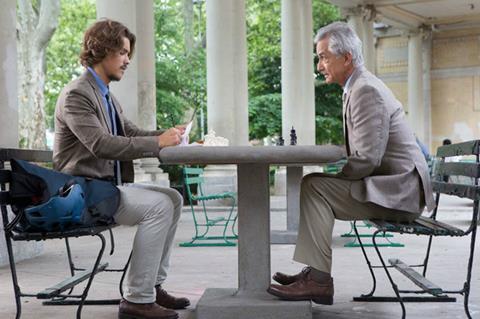 Film Bridge International will handle international sales in Cannes on the faith-based drama An Interview With God starring Brenton Thwaites and David Strathairn.
Directed by Perry Lang and written by Ken Aguado, An Interview With God follows a journalist who is granted an interview with a man who claims to be God.
The cast includes Yael Grobglas, Hill Harper, and Charlbi Dean Kriek. The film is produced by Fred Bernstein of Astute Films and Aguado, and co-produced by Dominique Telson, Harrison Powell, Lisa M. Jean, and Claudine Marrotte. Executive producers are Rick Jackson and Paul Kurta.
Film Bridge International's Ellen S. Wander and her team will show first footage on May 8 on the Croisette. The producers are in talks with potential US distributors and have targeted an August release.
"Faith-based films are making an indelible impact in specialty box office," Wander said. "It is a space where we see great content and an expanding market that we don't see in other areas of the business. We are excited to be a part of it and we plan to introduce more of these films to the international marketplace."