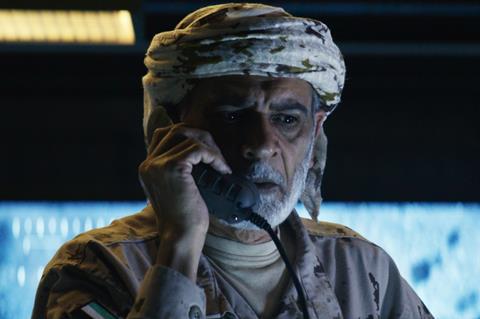 Film Clinic Indie Distribution has sealed a deal with AGC International and Image Nation Abu Dhabi to handle non-theatrical distribution for Emirati hit The Ambush in the MENA region.

The Cairo-based outfit is the distribution wing of Mohamed Hefzy's production house, with strong links to platforms and content groups working in the region including Rotana and Netflix.
A joint production between Image Abu Dhabi and Stuart Ford's AGC Studios, The Ambush was directed by French director Pierre Morel.
Billed as the United Arab Emirates's first-ever action drama it revolves around a mission to rescue a group of Emirati soldiers who are ambushed while on patrol.
There have been 300,000 cinema admissions since the film was released in theatres in the UAE on November 25, making it the fourth-largest opening for any film this year in the UAE, behind Fast 9, No Time to Die and Godzilla Vs Kong. It is also the largest opening in the territory for any Arabic film ever
"Al Kameen's theatrical success has exceeded everyone's expectations and has proved once again that there is a huge market for authentic stories from the region," said Film Clinic's Hefzy.
The film is being distributed theatrically by Vox Distribution and is screening in the UAE, Saudi Arabia, Kuwait, Lebanon, Jordan and Egypt.