EXCLUSIVE: New film by Amr Salama (Excuse My French) to shoot this spring.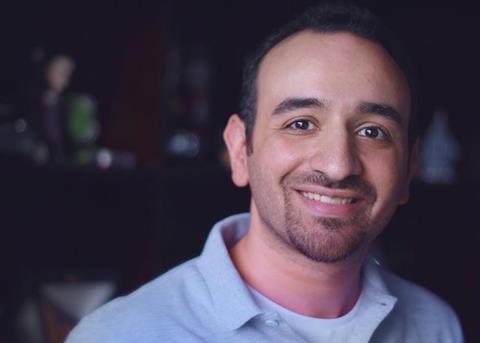 Egyptian indie production powerhouse Film Clinic is gearing up to launch financing on Sheikh Jackson, a bittersweet drama about an Islamic fundamentalist cleric with a secret passion for Michael Jackson music.
Film Clinic chief Mohammed Hefzy said: "The day Michael Jackson dies it changes his life. He hits a wall. Suddenly, he is incapable of performing with his wife, crying or giving the emotional sermons for which he was once renowned."
Amr Salama - whose credits include the prize-winning AIDS drama Asmaa and coming-of-age comedy Excuse My French, which recently swept the board at Egypt's equivalent of the Oscars – is set to direct.
As the man undergoes therapy, a series of flashbacks explore his teenage years: from his early love of Jackson's music to an unrequited love story and family dispute to his life-changing embrace of the ultra-conservative Salafism movement, which frowns on music.
"We discover a once life-loving young man," says Hefzy. "The film follows how he got to where he is today as well as his attempts to resolve all these strands of his past and present to find peace and balance.The heart of the film is the idea that you can embrace life and still be a good Muslim."
"It will have the tone of a Coen Brothers film in that it will be serious but have this dark comedy element too," adds Hefzy. "Think A Serious Man and Inside Llweyn Davis."
The Cairo-based producer is hoping the picture will enable Salama – whose films have been feted on the festival circuit – to break out internationally.
"He's highly recognized in the region but hasn't had so much exposure in the West," says Hefzy. "I think this film could really be his crossover film."
"Amr has a real feel of how he wants to do it and the cast. We've done eight drafts so far, working with script consultant Isabelle Fauvel over three of them."
Ahmed El Feshawy will play the lead role with rising young star Ahmed Malek Mostafa signed to play the cleric as a teenager.
Veteran actor Maged El-Kedwany is set to play the cleric's authoritarian father, who inadvertently sparks his son's embrace of Salafism by prompting him to run away to his religious brother. Popular actress Nelly Karim will play the psychoanalyst.
Film Clinic's Paris-based European representative Daniel Ziskind is due to start sending the script out after the AFM.
The aim, says Hefzy, is to make it with a mixture of Arab and European co-producers, with a shoot early next year.
In the meantime, the company is currently in the throes of production on Mohamed Diab's Clash, a co-production with Eric Lagesse's Paris-based Sampek, supported by French-German broadcaster Arte.
Set against the backdrop of violent demonstrations in Cairo that erupted at the end of former Egyptian President Mohamed Morsi's Islamist reign in the summer of 2013, it revolves around two groups of opposing protestors who find themselves trapped in the same police van as fighting rages around them.
It started shooting in the middle of October in Cairo and is due to wrap by the end of November for delivery in time for Cannes.
It is Diab's second feature after the much praised 678 tackling the issue of sexual harassment through the experiences of women on a Cairo bus.