FILM BAZAAR: Experts say indie filmmakers need smart advice before agreeing to any festival premieres.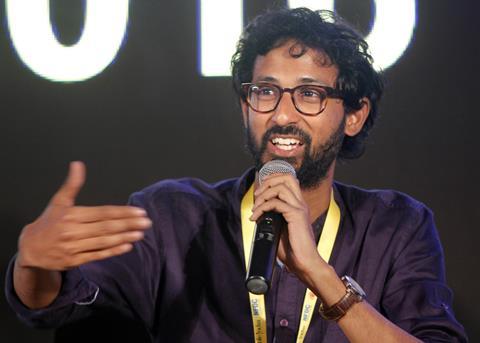 Think about your film first and your launch second, advised Thithi director Raam Reddy at Monday's Knowledge Series panel about film festivals and markets. "Make the best film you can make then position it and decide which is your best premiere," he advised.
After his film won awards at Locarno, he turned down more than 50 festival invitations so that he could take time to complete the final version of his film.
"It's more of an art than a science," he said of navigating the world of film festivals and marketing.
Uma DaCunha, the godmother of India's international film festival strategies who works with festivals including Toronto and Busan, noted that times had changed significantly since she had been started working with festivals in the early 1970s. "Every first film went to festivals. It was a time when festivals pleaded for Indian films…In 1977, Cannes had an Indian film in every section," she said. "It all changed in the '90s and turn of the century. Now it's not just taking your film to a festival and winning an award…A filmmaker has to now be marketing savvy and erudite and articulate."
Chris Paton, a delegate for the San Sebastian Film Festival and former acquisitions executive at Fortissimo, said that for filmmakers who don't yet have a sales company, expert advice and networking somewhere like Film Bazaar can be essential. "Turn to the NFDC or Uma to get advice about the festival route to go with," he advised. "All festivals have their own finite rules you need someone to guide you… If you opt for one festival over another you cold also exclude potential for the film later on, all festivals are competitive with each other."
Paolo Bertolin, programmer for Venice, agreed that with so many films being made now, at India and around the globe, "it's difficult to get selected [for a major festival]… Whenever this very rare opportunity comes you have to grab it and not to waste this chance. The obvious advice is that you should get a sales agent…or at the very least a good press agent."
He continued, "They are the ones who know how to maximize your positioning within Venice, and they know how we work in Venice. You cannot face all these challenges by yourself."
Kanu Behl said he had learned a lot taking his film Titli through the Film Bazaar world of the Screenwriters' Lab then Co-Production Market then Work-In-Progress Lab. "It was a bizarre journey. I was busy making this film and for me, it was an Indian story for an Indian audience and I hadn't thought of festivals."
A Cannes scout saw the film in the Viewing Room at Film Bazaar, and later is was selected for Un Certain Regard in 2014. UK-based WestEnd boarded international sales, and hired an international publicist, well before Cannes kicked off. "It was a massive difference that we had that team in place even before we got to Cannes," he said.
Reddy added that the contacts he had made at film Bazaar over the years had transformed his career. "Film Bazaar completely changed my life, I knew nothing about the film industry," he said. "I was lucky to have this platform and support system."