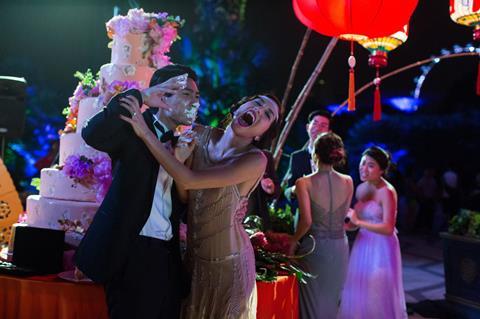 Film Independent has selected 30 filmmakers for Project Involve, the body's diversity mentorship programme whose alumni include Crazy Rich Asians director Jon M. Chu, and Dear White People producer Effie T. Brown and director Justin Simien.
The free nine-month-long initiaitve enables participants to bond one-on-one with film industry mentors, create short films, attend workshops, and networking events.
Senior manager of Project Involve Francisco Velasquez said, "It is with renewed vigor and excitement that Film Independent welcomes the 2019 Project Involve Fellows. In 2017, the Project Involve Short Film, Emergency, not only screened at Sundance and SXSW but also won awards at the festivals.
"The 2019 Project Involve Fellows will launch the next 25 years of the program and as always we are most grateful to all of our sponsors and supporters that continue to make our work possible. This year we are proud to announce that HBO, a longtime supporter of Film Independent and Project Involve, will serve as the official Project Involve Shorts Lead Funder. HBO will also have the exclusive first right to consider licensing the shorts for distribution on its platforms."
Past Project Involve mentors include Christopher Nolan, Barry Jenkins, Ava DuVernay, Alexander Payne, Catherine Hardwicke, Spike Jonze, Fences producer-financier Charles D. King, Christine Vachon, Forest Whitaker, and Selma cinematographer Bradford Young.
This year's Project Involve Fellows are:
CINEMATOGRAPHERS
Ezequiel Casares
Morgan Cooper
Lorena Durán
Carlo Canlas Mendoza
Kunitari Ohi
DIRECTORS
Mary Evangelista
Martina Lee
Jerell Roales
Enrique Unzueta
EDITORS
Leo Chan
Christine McAuliffe
Sunghwan Moon
Brandon Porter
Grace Simonett
EXECUTIVES
Elizabeth Franco
Sydney Lowe
Amy Ma
PRODUCERS
Apoorva Charan
Adanne Ebo
Nasir Kenneth Ferebee
Steve Kim
Jhanvi Motla
Surekha Paruchuri
Gia Rigoli
WRITERS
Stephanie Adams-Santos
Alicia Carroll
Omer Levin Menekse
Michelle Sam
WRITER-DIRECTORS
Johnson Cheng
Rammy Park.