The initiative for artist film-makers will grant $40,000 to each project.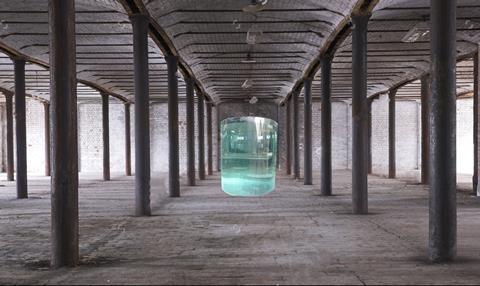 Film London Artists' Moving Image Network (FLAMIN) is to invest $120,000 (£90,000) in three new works by artist filmmakers.
Brad Butler and Karen Mirza, Charlotte Ginsborg, and Uriel Orlow have been commissioned by FLAMIN Productions, a company which supports and helps the funding of "the most creative and ambitious mid-career artist filmmakers".
Now in its seventh round, the company has produced films such as Ben Rivers' award-winning and first feature film Two Years at Sea (2011) and Mark Leckey's Dream English Kid 1964-1999 AD, which won the Tiger Awards Competition for Short Films.
Brad Butler and Karen Mirza have been greenlit for The Scar. The artists' work spans filmmaking, installation, drawing, publishing and curating. Their recent exhibitions include the 20th Sydney Biennial (2016), and MIRRORCITY at the Hayward (2014).
Filmmaker and Goldsmith graduate Charlotte Ginsborg has seen her films and videos exhibited in renown places such as the Whitechapel and Serpentine Galleries in London, the Walker Institute of Minneapolis, and Paris' Palais de Tokyo. She has been greenlit to make Damselfish [pictured].
Uriel Orlow was the recipient of a Swiss Art Award in 2012. His multi-media installations have been exhibited in places such as Turin, Istanbul, and New York. This September, he will have an exhibition at The Showroom, London. FLAMIN has funded him to make Mafavuke's Trial.
FLAMIN has invested $40,000 (£30,000) in each film. Adrian Wootton, CEO of Film London and the British Film Commission, said: "The three films we've commissioned really encapsulate the aims of FLAMIN Productions: they promise to be bold, challenging and visually striking, but also help us understand the world around us by intelligently exploring major global issues."
The seventh round of FLAMIN Productions funding is now open for applications and will close on 24 October, 2016.