Harry Potter director David Yates handpicks London Calling Plus winner.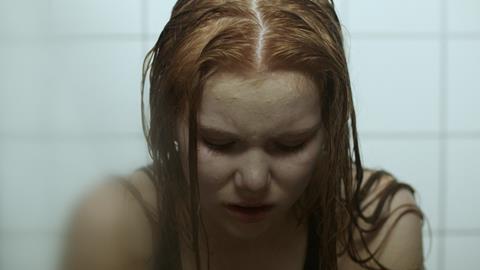 Eva Sigurdardottir's Rainbow Party and Toby Fell-Holden's Balcony have been named winners of this year's London Calling and London Calling Plus Awards. The latter title was handpicked by Harry Potter director David Yates.
The awards marked the end of a year-long process through which 21 filmmaking teams were selected from more than 620 applications, receiving production funding and a package of training, support and expert industry mentoring.
A total of 16 films were made via the London Calling initiative and five via London Calling Plus, which champions black, Asian and minority ethnic (BAME) talent with a track record in storytelling and is delivered as part of the BFI NET.WORK for supporting new talent
The films covered genres from comedy to horror and were judged by a jury of industry experts comprising BAFTA-winning producer Stephen Woolley, Screen International chief critic and reviews editor Finn Halligan, Briony Hanson, Head of Film, British Council, Deborah Sathe, Head of Talent Development and Production, Film London, Rich Warren, Festival Producer, Encounters Short Film & Animation Festival and chaired by Josic Cadoret, Producer of Film London's Short Film Schemes.
The filmmaking team behind Rainbow Party received this year's £2,000 prize.
On selecting the film, the Jury said: "We felt it was brilliantly-performed and incredibly well-crafted, with excellent casting. It is rare to see teenage sexuality so bravely and intelligently interrogated."
David Yates, the director of the last five Harry Potter films and the upcoming Tarzan, selected Balcony from the five London Calling Plus filmmakers.
The prize will see writer/director Toby Fell-Holden join Yates on the set of his latest major feature which he is currently shooting in the UK.
Yates said: "The film has a strong and compelling premise that is both involving and surprising. Balcony held its own and sustained its hold over the viewer from the first minute to the last."
This year's DoP Award for best cinematography, supported by Panalux, was awarded to James Blann for Big Dog, who receives £10,000 worth of equipment hire towards his next film.
Little Soldier was also singled out for a London Calling Jury Award Special Mention, with the Jury saying: "This film has been carefully-rendered, with strong direction and superb acting throughout.
"It was refreshing to see a short which captured its council estate setting's sense of community, rather than viewing it through a negative lens."
The 21 films enjoyed their industry premiere, and screened throughout the day ahead of the Awards. Following this, a selection of shorts will be premiered at this year's BFI London Film Festival on Oct 15 and Oct 17, as part of the London Calling programme.
As well as celebrating this year's short films, the event also marked the official call for applications for the next round of London Calling and London Calling Plus.
Filmmakers have until Oct 21 to apply, and can find out more at www.filmlondon.org.uk/londoncalling and by visiting one of the eight roadshows taking place over the next six weeks.
London Calling and London Calling Plus are supported by BFI NET.WORK, Creative Skillset and London borough partners Haringey, Kensington & Chelsea, Lambeth, Redbridge, Southwark Waltham Forest and Wandsworth. The Awards are also supported by Performance Film, Media Insurance and Panalux.