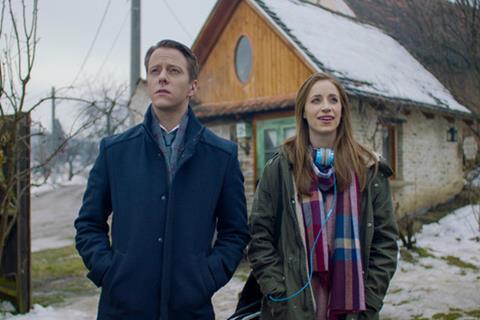 Concourse Media has licensed North American rights on The Dancing Dogs Of Dombrova starring Katherine Fogler (Suits) and Douglas Nyback (Defiance) to Film Movement.
Zack Bernbaum directed and produced the feature from a screenplay by Michael Whatling about an estranged sister and brother who travel to Poland at the request of their dying grandmother to retrieve a dog from her past.
The Dancing Dogs Of Dombrova has screened at the RiverRun International Film Festival, Whistler Film Festival, and San Francisco Jewish Film Festival, among others. Michael Rosenberg of Film Movement brokered the deal with Concourse Media CEO Matthew Shreder.
"Film Movement has become a force in the independent film sector for promoting a curated selection of artistic films from talented filmmakers who truly have something to say," said Shreder. "We are all honored to have The Dancing Dogs Of Dombrova become a part of their library and look forward to seeing them present it to US and Canadian audiences."
Concourse's sales credits include The Little Hours starring Aubrey Plaza, John C. Reilly, and Alison Brie; The Parting Glass with Ana Paquin, Ed Asner, and Melissa Leo; Semper Fi with Jai Courtney and Nat Wolff; and most recently Percy starring Christopher Walken and Zach Braff.
Film Movement most recently picked up the Israeli documentary Advocate. Titles include A Tramway In Jerusalem, Fritz Lang Indian Epic, and I Am Not A Witch.