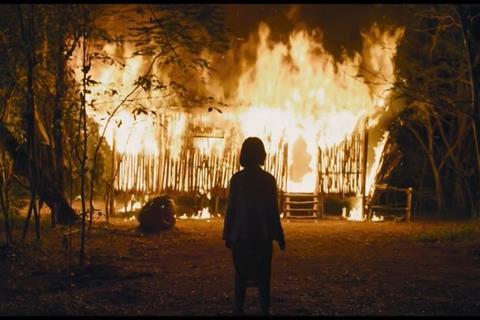 Film Movement has acquired North American rights to Malaysian Oscar submission and horror film Roh (Soul).
The distributor plans a theatrical and virtual cinema release in the fourth quarter of this year followed by home entertainment and digital roll-out.
Roh centres on a single mother cut off from civilisation whose children bring home a strange young girl caked in clay.
The newcomer tells of spirits and spirit-hunters and after spending the night she delivers an ominous prophecy: the family will all die soon.
Roh marks the feature directorial debut of visual effects artist Emir Ezwan, and stars Farah Ahmad, Mhia Farhana, Harith Haziq, June Lojong, Namron, and Putri Qaseh.
Producers are Elise Shick, Shizreen Saleh and Amir Muhammad.
"As we continue to add to our growing library of genre films from around the globe, we were thrilled to discover Emir's debut," said Film Movement president Michael Rosenberg, who brokered the deal with Cindy Sison, head of international sales and acquisitions at TBA Studios.
"And while the Malaysian supernatural myth may be new to North American audiences, horror and dread have no problem in translation, and Roh delivers that in original, creative and incredibly atmospheric ways."
"We are especially excited that Roh has found a home in North America with Film Movement," added Sison. "Fans of Asian cinema and horror films will delight in this folkloric cultural homage."
Film Movement recently acquired Jeanette Nordahl's Danish crime drama Wildland and the road rage thriller Tailgate.