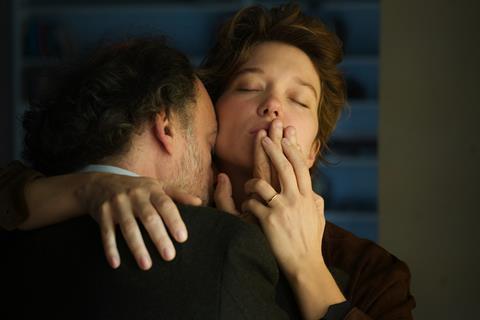 Cannes Film Festival general delegate Thierry Frémaux and president Pierre Lescure announced the majority of the Official Selection for the 74th edition in Paris on Thursday (June 3).
Here are some of the key talking points from this year's line-up:
Diversity: message not received
It is difficult to accept that out of 24 films in Competition, only four – one in every six – have been directed by women. This is the joint-most in the history of the festival, tied with 2019 and 2011; but that is damning with faint praise. Furthermore, those years had smaller Competition line-ups of 21 and 20 titles respectively. A mere five films in Competition were directed by non-white men, and none from non-white women. (And this is a relatively easy figure to achieve when you are programming international titles: a Japanese film, for example, will almost always be made by a non-white person.)
It goes to the heart of the argument that #metoo shouldn't just mean more white women in the skimpy slots grudgingly made available to them; that Black lives should matter in every single line-up. This year's bigger slate, and the backlog of films due to the pandemic, was a chance to give true diversity, in all its depth, a say. But the US representation is all-male barring Ting Poo, co-director of Cannes Premiere title Val; and, with the exception of Ting and Justin Chon in Un Certain Regard, all white (Oliver Stone, Sean Penn, Sean Baker, Todd Haynes, Tom McCarthy). Likewise, the sizeable French contingent is visibly not mixed enough. That usually is reflected in the films' subject matter and casting, but that remains to be seen.
Female directors including Andrea Arnold, Charlotte Gainsbourg and Eva Husson will play in the new non-competitive Cannes Premiere section; with Emmanuelle Bercot and Valérie Lemercier playing Out of Competition.
The UK: absent without leave
The first Official Selection since the UK left the European Union is thin on the ground for UK titles. Film4 has reason to cheer, with a Competition place for Julia Ducournau's Titane, a co-production between France, Belgium and the UK; and Eva Husson's Mothering Sunday, a fully UK production which is also backed by the BFI, in the Cannes Premiere strand. That section also includes Andrea Arnold's documentary Cow, developed and financed by BBC Film; indeed Arnold is the only UK director with a film in selection so far (both Ducournau and Husson are French).
At least two UK titles are widely expected to be part of the Directors' Fortnight line-up, which will be announced on Tuesday (June 8), and Fremaux has further titles to add including in Cannes Classics. But for now, it's slim pickings. It also remains to be seen how feasible it will be for UK talent and film professionals to attend the festival; further details on this are expected in the coming days and weeks.
A pandemic festival
Covid-safe protocols planned for the festival were revisited throughout the press conference as well as uncertainty over upcoming government decisions that have become a staple of the virus crisis.
"There will be a biological lab available and it will be required for festivalgoers to be tested every 48 hours," said festival president Pierre Lescure of the facility, which will be situated 200 metres from the central Palais du Festival. "It is free of charge… open from 8am to 8pm. You can get a slot on email and take between five and 10 minutes… Tests are non-intrusive and you'll have the outcome a few hours later."
The upcoming visit of US president Joe Biden to Europe is expected to clarify travel restrictions into France over the coming week. "We have some problems with the UK, where the European and French announcements have not been made, but it's going to be done in the hours to come," said Lescure. "With the United States, there are other kinds of issues. We, Europe, decided to welcome the Americans once they have the health pass – jab certificates – but we don't know if their return will be as easy and as simple and as organised."
"Get tested, be responsible," urged Cannes delegate general Thierry Frémaux. "We are used to kissing one another at the top of the stairs [of the Palais]. We will not kiss one another… The epidemic is far from being over and far from being defeated."
A French logjam
Frémaux and Cannes' film department director Christian Jeune have come under immense pressure this year to accommodate the many French features waiting in the wings since 2020. On top of this, a raft of new films have been completed since then with France one of the first territories to get domestic sets up and running again after the initial lockdowns of spring 2020.
French films are traditionally the last to be confirmed on the eve of the Official Selection announcement but producers and sales agents confided this year they were more in the dark than ever before, with many confirmations coming at the 11th hour. Overall, French films account for 18 of the 64 films so far, or around 28% of the selection.
The creation of the new Cannes Premiere section aimed at established directors appears to partly be an attempt to alleviate this logjam. Five of the 10 features are by French directors, although Eva Husson's English-language period drama Mothering Sunday is a UK production. The other French titles in the section comprise Mathieu Almaric's Hold Me Tight, Sameul Benchetrit's Love Songs For Tough Guys, Arnaud Desplechin's Deception and actress Charlotte Gainsbourg's directorial debut, the documentary Jane By Charlotte.
France also has a strong presence in Competition with eight of the 24 selected titles, counting Dutch director Paul Verhoeven's French-language drama Benedetta, hailing from France to make up a third of the Palme d'Or contenders announced so far. Only one French production, however – Hafsia Herzi's Bonne Mère – has made it into Un Certain Regard.
Frémaux commented in the press conference that he and his team had worked "closely and transparently" with Cannes parallel sections Directors' Fortnight and Critics' Week this year in a bid to make sure films got looked after. A fresh round of French titles is likely to be announced at those press conferences next week.
Hotly-tipped French titles not announced on Thursday include Stephane Brizé's Another World, Alain Guiraudie's Nobody's Hero, Robert Guédiguian's Mali Twist, Lucile Hadzihalilovic's Earwig and Claire Denis's Fire, although the latter three were touch-and-go in terms of finishing post-production. It remains to be seen if any of these titles pop up in the other sections but chances are they are now eying autumn launches.
New sections, Un Certain Regard returns to roots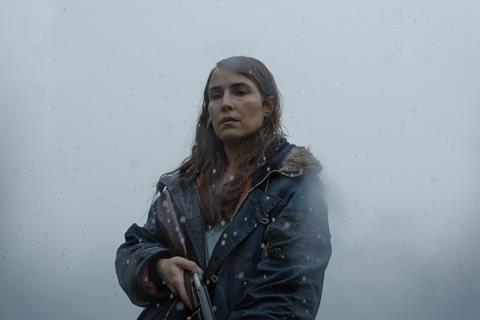 Two new sections were officially announced on Thursday: Cannes Premiere and an "ephemeral" section devoted to works tackling climate change and the environment, five or six titles for which will be announced later. Cannes Premiere appears to have been created to accommodate the high number of films vying for a place in Competition following last year's hiatus.
"The Cannes Competition is so strong that everyone wants to be in it," said Frémaux. "We can't include everyone unfortunately but at the same time we want to welcome as many people as possible."
The new section is for established directors whose films could have potentially screened in Competition but who have accepted the festival's invitation to play outside of the main competition, he said. The films will screen in the "sumptuous setting" of the Debussy.
Un Certain Regard (UCR), in the meantime, is being returned to its original format as conceived by Frémaux's predecessor Gilles Jacob to focus on cinema by emerging talents as well as films that are more experimental and innovative in nature. "Un Certain Regard became too often a place for films that couldn't make it into Competition or weren't right for an out of Competition in the main theatre. We're taking it back to its original format."
The 18-strong UCR line-up includes six debut features including Teodora Ana Mihai's La Civil and Valdimar Jóhannsson's Lamb.