EXCLUSIVE: San Sebastian and Zurich comedy-drama gets UK sales company.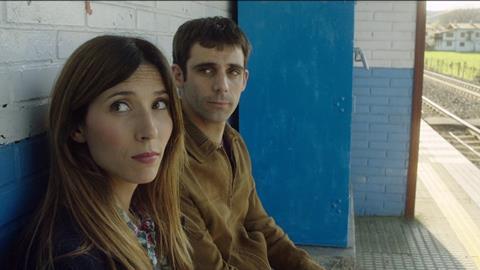 Film Republic has picked up international sales rights to Edinburgh-based Ben Sharrock's well-received debut feature Pikadero, which premiered in the New Directors competition in San Sebastian and won the Critics' Award at the Zurich Film Festival.
The Spain-UK co-production is the company's first UK acquisition.
Set against the backdrop of Spain's economic crisis, Pikadero follows a penniless, young couple who have trouble consummating their fledgling relationship in their parents' homes.
Since screening in San Sebastian and Zurich, the film has been screened at festivals in Sao Paulo, Mumbai, Braunschweig and Huelva, among others, winning the FIPRESCI Prize and Best Feature Film Award at Kiev's Molodist, the Best Editor award and Special Achievement in Acting for Barbara Goenaga in Tirana, and a Special Mention for Best New Director at the Evolution Mallorca International Film Festival.
Most recently, Pikadero had been shown in the International Competition at the 16th Tbilisi International Film Festival, which came to a close in the Georgian capital on Sunday (Dec 6).
The comedy-drama was entirely shot in Spain with a Spanish cast and largely local crew. Post-production was completed in the UK, with finance coming from Creative Scotland as well as British and Spanish private investment.
The cast includes Joseba Usabiaga, Bárbara Goenaga, Lander Otaola, Zorion Eguileor, Itziar Lazkano and Peio Arnaez.
While preparing Pikadero, Sharrock and his producer Irune Gurtabai of Caravan Cinema shot a two-minute teaser for the film and followed this with a 10-minute short, entitled Patata Tortilla, which won two BAFTA New Talent Awards for Best Drama and Best Writer.
Film Republic had also recently acquired international distribution for Swedish filmmaker Hanna Skold's Granny's Dancing On The Table in San Sebastian, and Swiss director Niklaus Hilber's Amateur Teens after its screening in Zurich.