EXCLUSIVE: Andrew Herwitz heads to the Toronto festival this week with sales rights on Aida's Secret and The Peacemaker.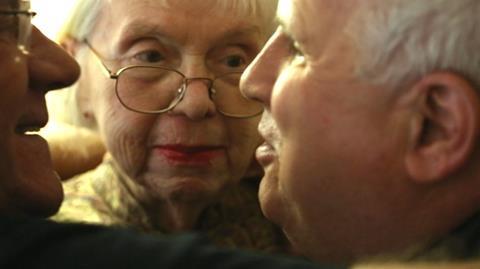 Aida's Secret (pictured) from Shaul and Alon Schwarz is set to receive its world premiere at Hot Docs and recounts the story of their uncle's search for the family from which he was separated at the age of three.
The film draws on in-depth research, archival material, interviews and verité footage. The Film Sales Company holds worldwide rights excluding German-speaking territories, French TV, and Israel.
Herwitz represents worldwide rights to James Demo's The Peacemaker, which centres on Padraig O'Malley, who has brokered peace in war-torn regions for 30 years but whose personal life is full of turmoil.
Demo follows O'Malley over the course of five years as he goes from war zone to war zone, only to return to an empty apartment and a past scarred by addiction.
The two new titles Tribeca premiere join Keep Quiet and the Sundance Film Festival duo Holy Hell and When Two Worlds Collide on Herwitz's Hot Docs slate.
Hot Docs runs from April 28-May 8.