Genre festival's 11th year in Glasgow to feature eight UK premieres and the world premiere of Stephen King adaptation Cell.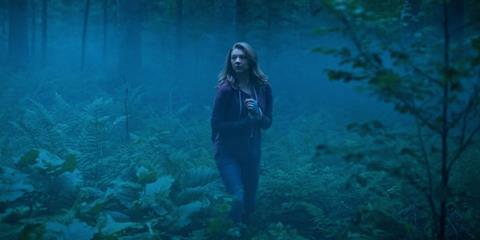 Film4 FrightFest has unveiled a diverse line-up for their 11th year at Glasgow Film Festival (Feb 17 - 28).
Taking place over the final weekend of the festival, FrightFest will feature eight UK premieres, two European premieres and the world premiere of Stephen King adaptation Cell, starring John Cusack and Samuel L. Jackson.
The genre strand kicks off on Feb 25 with the UK premiere of Jason Zada's supernatural chiller The Forest, starring Game of Thrones' Natalie Dormer. Dormer will be making her first appearance at Glasgow Film Festival in support of the special screening.
This year's line-up of 13 titles is FrightFest's biggest Glasgow strand yet. The programme will close with the UK premiere of Sean Byrne's Toronto hit The Devil's Candy. Byrne follows up his genre title The Loved Ones with a tale of an unfulfilled artist whose paintings start to take on a darker, prophetic turn.
Jesse Thomas Cook's rural horror The Hexecutioners will receive its UK premiere as the opening film of Friday's [Feb 26] programme, which will also see the UK premieres of Sonny Mallhi's Anguish and Joe Begos' The Mind's Eye, with the director in attendance.
The European premiere of Tyler MacIntyre's Patchwork, centred on three women who wake up in a strange laboratory to find themselves Frankensteined together in one body, rounds off the day.
Saturday [Feb 27] hosts the European premiere of Johannes Roberts' The Other Side of the Door, starring The Walking Dead's Sarah Wayne Callies and attended by Roberts, and the UK premieres of anthology Southbound, the Goetz Brothers' horror remake Martyrs and Can Evrenol's Baskin, with the director in attendance.
The programme is rounded off with the Scottish premiere of Roar Uthaug's action-thriller The Wave and Soi Cheang's martial arts epic SPL2: A Time for Consequences.
This year's Glasgow FrightFest will also feature a sneak preview of Paul Hyett's Heretiks, with the director in attendance, alongside a selection of shorts.
FrightFest co-director Alan Jones commented: "After its biggest year ever, raising the terror landscape bar in August and our diversification into other major media platforms, FrightFest returns to its beloved Glasgow Film Festival with a programme that celebrates the ground-breaking, the innovative, the unique, the extreme but, most essentially, all that's best and keynote about the action horror fantasy genre."
The full line-up for this year's Glasgow Film Festival is announced on Jan 20. Hail, Caesar! and Anomalisa bookend this year's festival.