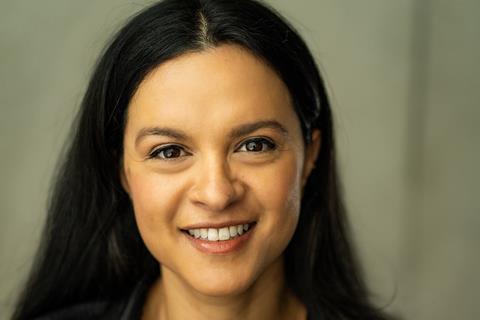 The UK's Film4 has appointed Farhana Bhula as a senior commissioning executive, with a January start date. She joins from the BFI Film Fund where she is presently a senior development and production executive.
Bhula will commission and oversee production on new projects, as well as co-managing the development team alongside fellow senior commissioning executive David Kimbangi and head of development Ben Coren. She will report to Film4's creative director Ollie Madden.
Bhula replaces Julia Oh, who returns to the US after five years at Film4 to take up a role as a producer at the production and management company 2AM.
Bhula, who was a Screen Star of Tomorrow in 2015, joined the BFI FIlm Fund as a development and production executive in 2019, and has worked on Reggie Yates' Pirates, Aml Ameen's Boxing Day (a co-production with Film4), debbie tucker green's ear for eye, Ben Sharrock's Limbo (also with Film4) and Aleem Khan's After Love. Projects she is working on in post-production include features from Dionne Edwards and Charlotte Regan.
Prior to the BFI, she was head of development at Wildgaze Films and a development executive at Hilary Bevan Jones' Endor Productions.
"I've been hugely impressed by Farhana on the films we've worked on together during her time at the BFI and Wildgaze," said Madden. "As well as having great taste, well-honed creative instincts and extensive filmmaker relationships, she's also very connected to the literary world which is a big asset for us given the number of book adaptations we're involved with."
Bhula added: "I'm incredibly excited by the vibrancy and ambition of the Film4 team and I'm looking forward to working on and growing their adventurous slate of films. I've loved working at the BFI. It's been an enormous privilege to work with some of the most exciting new voices in British film while learning from rigorous and thoughtful colleagues."