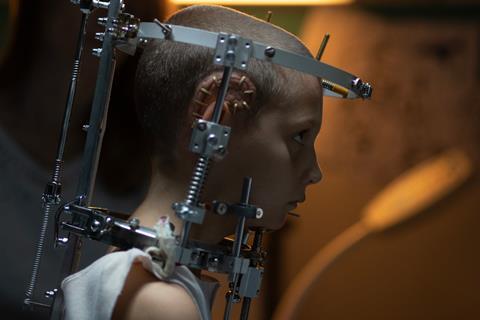 Film4 is to co-distribute Julia Ducournau's Cannes 2021 Competition title Titane in the UK and Ireland alongside Altitude Films, in what the film arm of the UK broadcaster describes as a "boutique" acquisition deal from Wild Bunch.
Altitude and Film4 will collaborate on the theatrical release later this year, with Film4 retaining broadcast and on-demand rights for the territory.
Film4 and Altitude pre-bought the rights to the title, which shot at the end of 2020, having read the script via the producers.
"It's a complete boutique situation – a kind of one-off," said Stefanie Fahrion, who holds the newly-created post of Film4 head of distribution and sales. "It is unique that Film4 is working in the acquisition space, but it is because we love the project; we wanted to support Julia and figure out a way to do this on a project we didn't actually develop."
The funder has no current plans to expand further into theatrical distribution, but would not rule it out for the future. "There might be more, there might not be," added Fahrion.
The Film4 executive confirmed Altitude will lead on Titane's theatrical campaign and subsequent windows.
In Titane, following a series of unexplained crimes, a father is reunited with the son who disappeared 10 years ago. The title refers to a metal highly resistant to heat and corrosion, with high tensile strength alloys, often used in medical prostheses due to its pronounced biocompatibility.
Agathe Rousselle, Vincent Lindon, Laïs Salameh and Garance Marillier star in the film. Marillier starred in Ducournau's debut feature Raw, which launched in Critics' Week at Cannes 2016.