As the 2021 Pre-Cannes Screenings kicks off, Screen highlights the UK buzz titles ready to entice international buyers.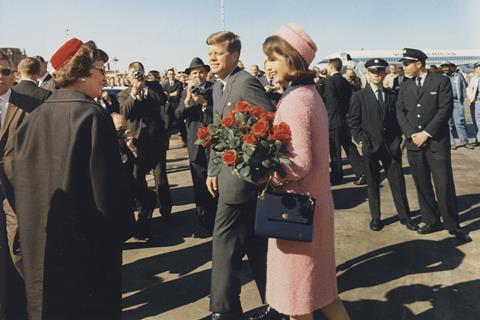 Altitude boarded Oliver Stone's documentary JFK Revisited: Through The Looking Glass this month, ahead of the film's bow in the new Cannes Premiere section in July. It represents world rights on the title, with distribution arm Altitude Film Distribution set to release in the UK and Ireland. Stone will be in Cannes to promote the title.
The company is also launching Australian thriller Transfusion, Matt Nable's directorial debut starring Sam Worthington and Phoebe Tonkin. Currently in production, it centres on a former Special Forces operative thrust into the criminal underworld to keep his only son from being taken from him. Altitude also has Liam O'Donnell's survival thriller The Wreck, about a group of college friends who become trapped inside an underwater labyrinth on a Caribbean scuba diving trip, which will shoot in Malta in September.
Dustin Hoffman and Jake Hoffman will take their father-son relationship to the screen in Sam & Kate, a US comedy-drama which Bankside Films is bringing to the virtual market next week. It follows a son who returns home to care for his ailing father; the son falls for a local woman, only for his father to do the same for her mother. Sissy Spacek and Spacek's daughter Schuyler Fisk also star, with US artist Darren Le Gallo writing and directing.
Cornerstone Films is bringing two new titles to the Cannes Pre-Screenings, with worldwide rights on both. Screen Stars of Tomorrow Letitia Wright and Josh O'Connor lead Frank Berry's Aisha, produced by Tristan Orpen Lynch, Aoife O'Sullivan, Donna Eperon and Park Pictures' Sam Bisbee. It follows a Nigerian woman caught in Ireland's immigration system who develops a friendship with a former prisoner.
Cornerstone's Alison Thompson and Mark Gooder are exec producers on The Tank, a creature feature from Scott Walker, which will shoot later this summer in the director's native New Zealand. It centres on a young family in Oregon who accidentally awaken a horde of creatures in a buried water tank; Oscar-winning VFX supervisor Richard Taylor (Blade Runner 2049, The Lord Of The Rings trilogy) will lead creation of the creatures.
Helen Mirren is set to star as Israeli prime minister Golda Meir in Golda, a biopic from Skin director Guy Nattiv, which Embankment Films is market-premiering. The film will focus on Meir's reaction to a surprise attack on the Sinai Peninsula from Egypt, Syria and Jordan in 1973; Florence Foster Jenkins writer Nicholas Martin has written the script and is reuniting with Michael Kuhn to produce the film, which is eyeing an October start date.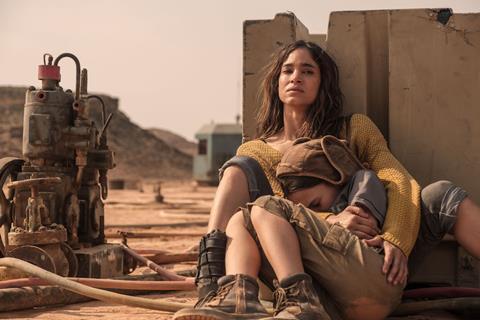 Three Film Constellation titles will have market premieres next week. UK sci-fi Settlers, starring Sofia Boutella, Jonny Lee Miller and The Florida Project's Brooklynn Prince and directed by Wyatt Rockefeller, is completed and screening at Tribeca Film Festival this week.
Psychological thriller John And The Hole was awarded the Cannes 2020 label and played at Sundance this year; it plays out the reality of a 13-year-old who holds his affluent family captive in an underground bunker behind their house.
Lioness: The Nicola Adams Story is a documentary following the titular UK Olympic gold medallist boxer, from McQueen producers Salon Pictures, which Amazon Prime Video is set to debut on its platform in the UK and Ireland this summer.
Doug Liman's Everest will shoot in the UK and Italy from January 2022, starring Ewan McGregor as George Mallory, who took part in the first three British expeditions to the titular mountain. Sam Heughan and Mark Strong are also in the cast of the HanWay Films sales title; Sheldon Turner's screenplay is inspired by the Jeffrey Archer novel Paths Of Glory.
HanWay will also show extended footage for Robert Connolly's Blueback starring Mia Wasikowska and Eric Bana; and a clip from Ruth Paxton's A Banquet, part of this year's Great 8 showcase.
Having co-directed hit documentary Bros: After The Screaming Stops in 2018, Joe Pearlman takes sole charge of Untitled Lewis Capaldi Documentary, a return to the non-fiction music world with a portrayal of the Grammy-nominated Scottish singer-songwriter. The film is in production through 20,000 Days On Earth producers Pulse Films, with early footage on display next week and Independent Film Company representing sales.
Shooting in Q1 2022, 37 Heavens will tell the story of Jacqueline Bouvier Kennedy's trip to Cambodia, four years after her husband's murder, where she is accompanied by his childhood friend David Harlech, whose wife has recently died. Gemma Arterton and Guy Pearce are attached to star in the romantic drama, which Marc Munden (The Secret Garden) will direct, with Metro International on international sales.
Mister Smith Entertainment is giving a market debut to Midas Man, on which it has worldwide rights. Currently in pre-production, the film will star The Queen's Gambit's Jacob Fortune-Lloyd as Brian Epstein, the music manager who helped orchestrate The Beatles' rise to global superstardom. Jonas Akerlund (Polar, Lords Of Chaos) will direct from Jonathan Wakeham's screenplay, based on Brigit Grant's story.
Filming is set to begin in New York this autumn on Rebecca Miller's romantic comedy She Came To Me, on which Protagonist Pictures has international rights. Christine Vachon and Pamela Koffler produce for Killer Films with Miller and Damon Cardasis of Round Films. Anne Hathaway, Tahar Rahim, Marisa Tomei, Joanna Kulig and Matthew Broderick lead the cast of a multi-generational story about love arriving in unexpected places.
Todd Haynes is in pre-production on May December, starring Natalie Portman and Julianne Moore in the story of a Hollywood star's interaction with a woman she is playing in a film, whose notorious romance made tabloid headlines. Principal photography will start next year, with Rocket Science introducing the film to international buyers at Pre-Cannes.
The sales firm also has world rights on Charlotte Colbert's psychological thriller She Will, currently in post-production and based on a Brit List screenplay about a woman recovering from a double mastectomy who begins to question her existence. Finally Rocket Science has international rights on Aml Ameen's BFI and Film4-financed Christmas romantic comedy Boxing Day, which Ameen stars in alongside Aja Naomi King, Marianne Jean-Baptiste and Little Mix singer Leigh-Anne Pinnock. The film is in post-production.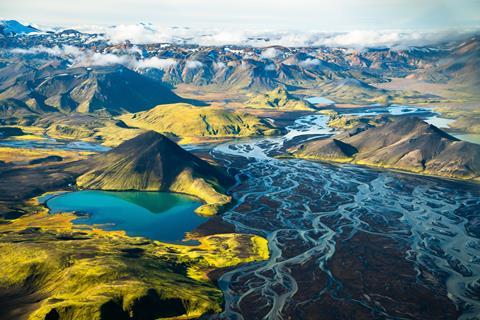 Documentary specialist Dogwoof is selling River, which shot earlier this year, exploring the relationship between humans and rivers. Directed by Jennifer Peedom (Sherpa), the film is produced by Australia's Stranger Than Fiction Films and the UK's Arrow Pictures, commissioned by ABC Arts and BBC Arts.
Musical Tomorrow Morning starring Samantha Barks (Les Misérables) and Ramin Karimloo is currently in production. The feature directorial debut of theatre director Nick Winston follows two couples who seem to be separated by a span of time – one getting married, the other getting divorced. It is one of three new sales titles on Kaleidoscope's Pre-Cannes slate, alongside Steven M. Smith's mystery horror The Ghosts Of Borley Rectory and animation Birds Like Us.
WestEnd Films is introducing Brother, a psychological thriller from Spanish director Guillem Morales (Julia's Eyes), to buyers. Production will begin in the US this autumn, from Fred Strydom's adaptation of Ania Ahlborn's novel.
Gabriel Byrne, Isaiah Mustafa and Thomas Jane lead the cast of Richard Gray's Murder At Emigrant Gulch, which shot this spring in the US and AMP International is launching at the virtual market. The Western whodunnit centres on a slave arrested for a brutal murder by a town sheriff, only for the local preacher to question his guilt. AMP also has sci-fi drama Levels, currently in pre-production and to be written, directed and produced by Adam Stern, about a man 50 years in the future who discovers his reality is not what it appears to be.
Dmitrii Davydov's Scarecrow has premiere market screenings during Pre-Cannes week, having screened at International Film Festival Rotterdam's summer event earlier this month. Reason8 Films has world rights on the title, which centres on a healer who helps others but harbours a painful personal tragedy.
Parkland Pictures is pushing three titles at the Pre-Cannes Screenings, with worldwide rights on each. Shot on Scotland's Isle of Mull, Russell Owen's supernatural horror Shepherd stars Tom Hughes, Greta Scacchi, Kate Dickie and Gaia Weiss in the story of a widower who attempts suicide after the suspicious death of his adulterous wife. Never Forget Tibet is a documentary by Jean-Paul Mertinez about the Dalai Lama's escape into exile in 1959. Finally, Glasgow Film Festival premiere A Brixton Tale follows a young man from a housing estate who falls in love with an art student and YouTuber, only for their increasingly reckless behaviour to spiral out of control.
Untitled Horror Movie follows six co-stars who decide to shoot their own film after learning their TV show is about to be cancelled. 101 Films International is launching sales at Pre-Cannes, with the film leveraging non-fungible tokens (NFTs) to give viewers the opportunity to own digital parts of the film.
Blue Finch Films is handling worldwide rights on So Cold The River, a recently-completed US thriller from writer-director Paul Shoulberg. The film follows a former filmmaker who makes shocking discoveries when hired to make a documentary about a dying multimillionaire. Bethany Joy Lenz (One Tree Hill) stars, with US companies 1804 Productions and Pigasus Pictures co-producing.
The Princess And The Frog and Treasure Planet screenwriter Rob Edwards is making his directorial debut with Sneaks, which is currently in production and GFM Animation is launching at the market. Edwards wrote the script, about a sneaker which gets separated from its pair in New York City. Laurence Fishburne is on the voice cast, and is producing with his Cinema Gypsy partner Helen Sugland and Gil Cloyd & Len Hartman of Lengi Studios.
Le Bureau Sales is representing True Things, Harry Wootliff's follow-up to Only You, starring Ruth Wilson and Tom Burke, with Picturehouse Entertainment having acquired UK-Ireland rights already. The BFI, BBC Film-backed film has been chosen for the Cannes 2021 Great 8 showcase of films from emerging UK directors. Le Bureau also has Official Selection documentary The Velvet Queen, which plays in the Cinema for the Climate strand, in which renowned wildlife photographer Vincent Munier and adventurer Sylvia Tesson search the Tibetan plateau for the rare snow leopard.
Signature Entertainment is showing exclusive footage for Australian live-action family adventure Don't Go Below, written, produced and directed by Matt Drummond. The film, which is currently in post-production, used game engine Unreal Engine for its VFX and animation, allowing much of the effects work to be done in real-time during filming. The sales firm also has the market screening premiere of David Beton's Confession, starring Stephen Moyer and Colm Meaney - a thriller played out in real time, which is currently in post-production.