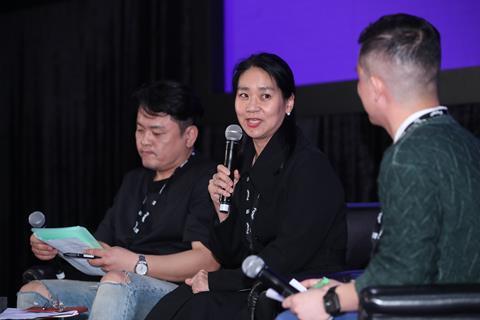 Speaking to the hot-button issue of screen monopolisation in South Korea, The Battleship Island producer Kang Hye-jung says government and distributors need to create a system that encourages mutual growth for films, whether large or small in scale.
Directed by Kang's husband and partner at Filmmaker R&K, Ryoo Seung-wan, whose previous film Veteran clocked up more than 13 million admissions in Korea, The Battleship Island initially had industry insiders predicting it would surpass the local box-office benchmark of 10 million admissions.
Featuring top stars such as Hwang Jung-min, So Ji-sub, Song Joong-ki and Lee Jung-hyun, the film is a $20m historical epic about a massive escape attempt by forced labourers and comfort women from a Japanese mining island during the Second World War.
But when distributor CJ Entertainment booked the film on more than 2,000 screens (out of a nationwide total of around 2800), a backlash occurred both in the industry and the public, fuelled by fierce media criticism.
In conversation at Filmart yesterday (Mar 19), Kang said, "With the turbulent changes in Korean history, ordinary people have become more interested in the film industry, and when the controversy about screen monopolisation happened, I learned how much they are interested, in a way that cut to the heart."
Released on July 26, 2017, the film ended up reaching 6.6 million admissions, according to the Korean Film Council (KOFIC). "No production company actually wants to be the one whose film is monopolising screens, but there was no central point of control for distribution and so despite our intentions, the film ended up running into an iron shield," said Kang.
She ended on an optimistic note saying, "In my 20 years of filmmaking, it gave me the most to think about."