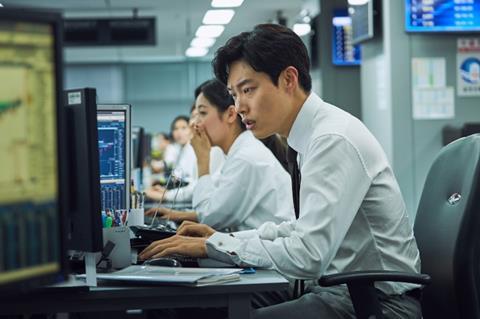 South Korea's Showbox has sold director Park Noo-ri's crime drama Money to a raft of territories led by Japan (New Select) and Hong Kong and Macau (Megaton Entertainment).
The film has also sold to North America (CJ Entertainment America), Singapore (Shaw), Taiwan (MovieCloud), Indonesia, Malaysia, Brunei and Thailand (CJ ENM HK), Philippines (MVP VIVA), Vietnam (Lumix Media) and worldwide in-flight (Emphasis).
Starring Ryu Jun-yeol (Hit-and-Run Squad, A Taxi Driver), Yoo Ji-tae (Old Boy) and Jo Woo-jin (Default), Money is about a rookie stockbroker (Ryu) with big dreams but none of the necessary connections to make it on the cutthroat stock exchange market. When he's approached by an anonymous mastermind called the Ticket Man, he takes a chance despite the potential for dire consequences.
Park was previously assistant director to Ryoo Seung-wan on The Berlin File and The Unjust. Money, his directing debut, is set for local release today (March 20).