Company boards Wai Ka-fai and Derek Kwok projects.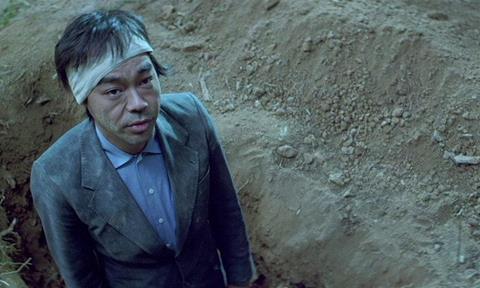 Emperor Motion Pictures (EMP) has unveiled a trio of high-profile action pictures, headed by Cold Detective, which reteams frequent Johnnie To collaborator Wai Ka-fai with star Sean Lau Ching-wan.
The suspense action drama is a loose follow-up to award-winning 2007 crime thriller Mad Detective [pictured], which starred Lau and was co-directed by Wai and To. The story revolves around the race between two rival sleuths to uncover the identity of an assassin before he strikes again.
EMP is also reteaming with As The Light Goes Out director Derek Kwok on mystery thriller Schemes In Antiques. The Beijing-set film revolves around the search for a Ming Dynasty Buddha relic.
Also new on EMP's slate is the company's first collaboration with Jeff Cheung Ka-kit – scriptwriter on Johnnie To's Life Without Principle. Cheung will direct Dirty On Duty, starring idols Alex Fong and Carlos Chan. The Macau-set thriller follows five cops accused of corruption who get caught in the crossfire between drug lords and the police.
EMP is also producing Patrick Kong's romantic comedy Father Vs Father-In-Law, starring Michelle Wai as a cardiologist who saves the life of a perpetual bachelor, played by Simon Yam.
Wai also stars in EMP's previously announced horror title The Sleep Curse, directed by Herman Yau, which is screening at HKIFF and Udine Far East Film Festival next month. Yau also directed EMP's 77 Heartbreaks, which received its world premiere at the recent Osaka Asian Film Festival.