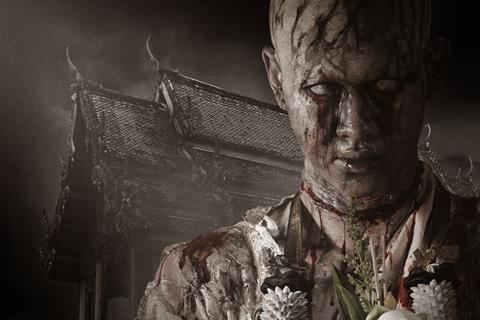 Thai sales and production company Five Star Production has announced a string of pre-sales on its latest horror title Pee Nak at Filmart.
Directed by Phontharis Chotkijsadarsopon (Ghost Ship, Still 2) and written by Kimhant Kanjanasomjai (3AM Part 1 and Part 2), the film is about three young men who want to become monks but without realising that the old temple at which they will receive their ordination is cursed by the wrath of Pee Nak, a mythical giant snake.
The film has been sold to mm2 Entertainment for Malaysia, Brunei, Singapore, Hong Kong and Macau, MVPC Entertainment for Indonesia, Cambodia and Laos, Deepjoy Picture Corporation for Taiwan and Colourful Garden for Myanmar. A local release is expected in late 2018.