EXCLUSIVE: Sunao Katabuchi's animation sells to multiple territories in Asia.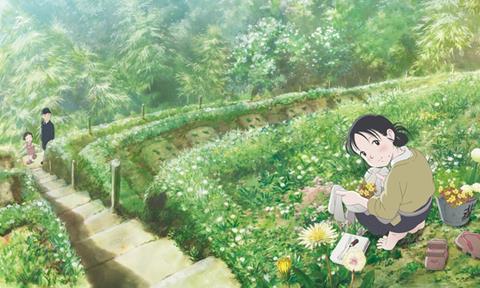 UK-based Animatsu Entertainment and Japan's Genco have sold Sunao Katabuchi's award-winning animation In This Corner Of The World to Korea (AONE Entertainment) and Singapore, Malaysia, Brunei, Indonesia and Vietnam (Encore Films).
Winner of the Japan Academy Prize for animation of the year in 2017, the film was written and directed by Katabuchi (Mai Mai Miracle) and was based on the original manga by Fumiyo Kouno.
The story follows a young lady who moves to a small town in Hiroshima to live with her husband's family, but whose life is thrown into chaos when the town is bombed during World War II.
The poignant tale of resilience garnered $20m at the local box office.
AONE Entertainment stated they were "happy to have an another chance to introduce Sunao Katabuchi's new animation to Korean audiences eight years after his last film Mai Mai Miracle" saying they believed "Mr. Katabuchi will be one of the leading anime film directors in the medium following the retirement of Hayao Miyazaki."
The film was produced by Masao Maruyama (Mappa Co.) and Taro Maki (Genco) with original music by Kotringo.