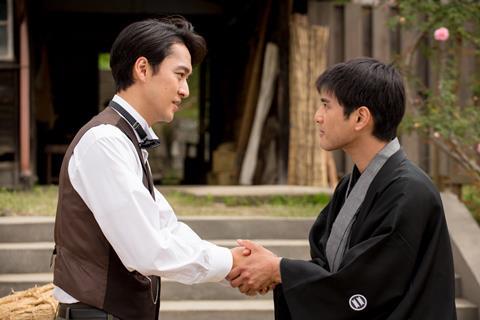 Japan's CREi Inc is launching sales at Filmart on period environmental film A Town And A Tall Chimney, directed by Katsuya Matsumura.
Starring Asato Ide, Dai Watanabe, Koji Kikkawa and Tatsuya Nakadai, the film is set in 1905 when young men at the Hitachi Mine risked their lives to fight the corporation whose air pollution was killing villagers' trees and crops. The film is set for local release in June 2019.
CREi is also selling Iron Girl Final Wars, the final instalment in the action film series with Iron Girl and Iron Girl Ultimate Weapon, and teenage girls' journey We Don't Wanna…, directed by Yu Katsumata and starring Shino Takeuchi, Koko, Kanae Hirohashi, Miyabi Mizuhara and Ami Yuki.