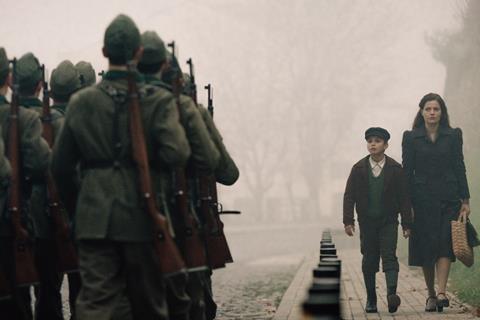 Italian sales company Summerside International has sold father-and-son directing team Rade and Danilo Serbedzija's Second World War film The Liberation Of Skopje to China (First Brave/Jushi).
Set in 1941, when the Germans and their Bulgarian allies occupied the city of Skopje and took over local Jewish homes, the film depicts the suffering of the townspeople through the eyes of 11-year-old Zoran, whose father has joined the Yugoslavian partisan army to fight the occupiers and whose mother becomes involved with a German officer.
The Macedonia-Finland-Croatia co-production was Macedonia's submission to last year's Oscars foreign-language film category.
Rade Serbedzija, the veteran Croatian actor who won Venice's best actor prize in 1994 for Before The Rain, makes his filmmaking debut with the feature (which he co-wrote with Dusan Jovanovic) and also stars alongside David Todosovski, Mikko Nousiainen and daughter Lucija Serbedzija.
Production companies include Partysans, Lijeni Film, Art Films Production, MP Film Production, Kino Oko, Film & Music Entertainment, YLE and Macedonian National Television.