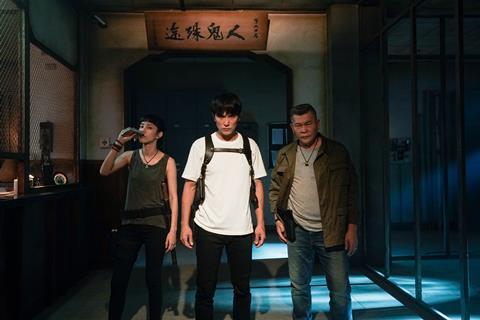 Taiwan-based MandarinVision is launching sales of The 9th Precinct, starring Taiwanese actor Roy Chiu who shot to fame in last year's comedy drama Dear Ex.
The new fantasy thriller, which is scheduled for release this August, follows a newbie cop from a secret police department for the supernatural who has to uncover the truth about a mysterious pink purse which has a vengeful spirit attached to it. Yeh Jufeng is producing for debut director Leo Wang. Veteran actor Peng Chia Chia and rising actress Jenny Wen (The Last Verse) co-star.
Also new to the MandarinVision slate is Three Makes A Whole, based on the true story of Taiwanese filmmaker Liu Lili, best known as the director who put many popular novels by Qiong Yao on the big screen, including The Wild Goose On The Wing and A Love Seed. Both starred the young Brigitte Lin.
Directed by Zero Chou (Spider Lilies), the new film is a decade-spanning romantic drama revolving around the complicated relationship between Liu (who passed away last year), fellow Taiwanese director Tung Chin Hu and Tung's wife. Rainie Yang (The Tag-Along 2), Jay Shih (Killer Not Stupid) and Huang Peijia head the cast.