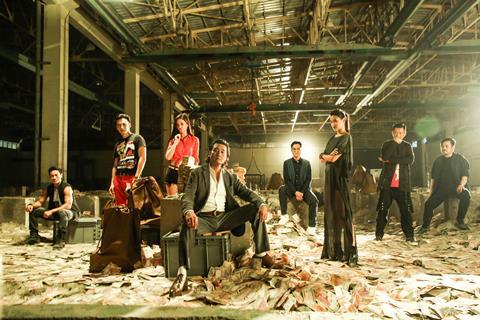 Hong Kong-based Mega-Vision Project Workshop is launching three new titles at Filmart, headed by a revamp of a Louis Cha wuxia novel, Legend Of The Heaven Sword And Dragon Saber.
Mega-Vision founder Wong Jing will direct and produce the film, which is based on the third novel in Cha's Condor trilogy. Production is scheduled to start in the third quarter of 2019 for release in the second half of 2020.
Also known as Jin Yong, Cha is one of China's most famous martial arts novelists with a substantial body of work that has been adapted into dozens of films and TV series. He passed away in October 2018 at the age of 94.
Also new on Mega-Vision's Filmart slate is action comedy My Kickass Wife, directed by Aman Chang and starring Benny Chan, Michelle Hu and Natalis Chan. Currently in post-production, the film is being lined up for release in the second or third quarter of 2019.
Mega-Vision is also launching sales on Lam Tze Chung's romantic comedy Mr McDreamy, starring Zheng Kai, Alex Fong and Danny Chan, which is scheduled for release in April.
Meanwhile, Mega-Vision's Chasing The Dragon II: Wild Wild Bunch, starring Tony Leung Ka-fai and Louis Koo, is being released in the second quarter of 2019, while Enter The Fat Dragon, starring Donnie Yen, is scheduled for a summer release.