EXCLUSIVE: Danish drama The Man has sold to China as one of several deals closed by the sales outfit.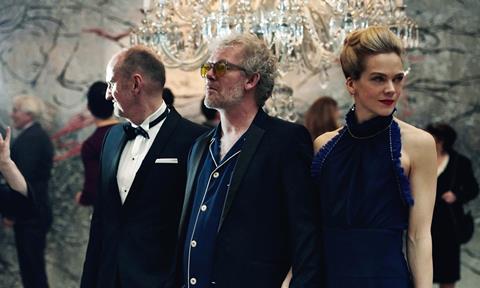 Swedish sales company SF Studio has sold Danish drama The Man [pictured], directed by Charlotte Sieling, to China (Lemontree Media), Mikkel Munch-Fals' comedy-drama Swinger to South Korea (MediaSoft), and Hallward Braein's comedy action film Borning to South Korea (Micon).
Starring Soren Malling, Jakob Oftebro, Ane Dahl Torp and Soren Pilmark, The Man had its world premiere at the recent International Film Festival Rotterdam in the IFFR Live section. The story is about a wealthy, well-known artist whose son suddenly shows up out of nowhere, disrupting his comfortable lifestyle and turning out to be the world-famous graffiti artist 'The Ghost'.
Swinger is about 40-year-old Adam who feels his life is over until he falls in love with a young girl in the only place where no one should fall in love - a swingers' club. The film stars Martin Buch, Mille Dineson, Rasmus Botoft and Natalie Madueno.
Starring Anders Baasmo Christiansen, Jenny Skavlan, Sven Nordin and Otto Jespersen, Borning is about a group of car enthusiasts who decide to stage an illegal street race from Oslo to the North Cape.